Event: Pulling the Plug at CIT Blackrock Castle Observatory
Saturday, 26 March 2011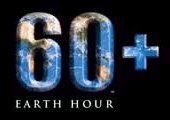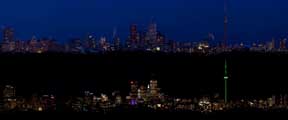 This Earth Hour we want you to go beyond the hour, so after the lights go back on think about what else you can do to make a difference. Together our actions add up.
Everyone is welcome to attend the free lights out/stargazing event at CIT Blackrock Castle Observatory at 20:30 on Saturday 26th March. Movie admission is on application.
2011 is the 3rd year CIT Blackrock Castle Observatory (BCO) participates in a truly global event called EarthHour when over 1 billion people from over 125 countries around the globe will turn off their lights for one hour as a symbol of global sustainability. BCO hopes to make special use of these dark conditions with a guided Globe at Night stargazing event highlighting light pollution. The popular science centre will also host screenings of Risteard Ó Domhnaill's prize winning documentary The Pipe, pitching a local and environmental choice as their Movies by Moonlight film club screening for March.
Screenings take place before and after lights out for EarthHour from 20:30-21:30, screening at 18.30 and 21.30. Peter Sweetman, environmental consultant who has represented Monica Muller at Corrib oral hearings and an environmental lawyer will be there for a question and answer session.
125 countries joined Earth Hour last year - 4000 cities. Paris, Moscow, Berlin, Bern, Dublin, Madrid, Vaduz, and Amsterdam have joined cities as far afield as Capetown and Rio De Janerio. There were 74.6 million mentions of Earth Hour on Google in the final 24 hours.
In the three years since it began, EarthHour has become a global call to action to every individual to turn off non-essential lights in a symbolic gesture to highlight our concern about climate change and the way we are wasting the world's limited resources. This event symbolises what mankind can do when the world acts together to deal with climate change. It is about empowering the individual with a sense of being part of something great.
Guests visiting BCO for EarthHour will be able to view the night sky (weather permitting) through the observatory's telescopes. Say no to light pollution, yes to climate change awareness and take advantage of the clear skies and stargaze!