MA in Journalism with New Media in CIT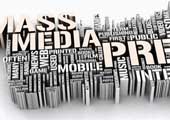 Published on: Saturday, 21 May 2011
This innovative MA programme offers the opportunity to gain a strategic and systematic understanding of the theory and practice of Journalism.
It aims to equip graduates with the knowledge, skills and competencies required to effectively function as a professional journalist in the fast-growing professional communications sector. The course pays particular attention to the growing importance of digital and interactive media on the practice of Journalism and its manifold impacts on the mass media industry. By developing students¹ research, planning, and multimedia skills the course aims to produce graduates who can display leadership and the capacity for innovation within the dynamic and fast-evolving professional communications industry.
Course content focuses strongly on journalistic tools and techniques, particularly within the growing new media environment, and on the increasing globalisation and convergence of the media industries. The course is a well-rounded, professional programme that prepares graduates for entry-level positions in the media. The programme stresses a balance of academic and practical modules and offers a solid grounding in the tools and practices of print, broadcast and online journalism.
Apply
The Application procedure is based on a combination of a completed application form and a short interview process. Eligible candidates must submit a selection of suitable journalistic written pieces, preferably published, as part of the application process. Shortlisted applicants will be interviewed and will also have to complete a brief series of written tasks as part of the interview to determine suitability for the programme.
To receive an application form by post,
please contact:
Maud Coffey
Department Secretary
Department of Media Communications
T: 021 433 5810
E: maud.coffey@cit.ie
Course enquiries to:
Frank O'Donovan
Course Co-ordinator
Department of Media Communications
T: 021 433 5409
E: frank.odonovan@cit.ie
Please download application form here
Application Closing Date
End of May, but interviews for a second round of offers will be made in mid-August.
More detailed information: