Research PhD Studentship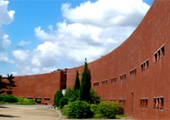 Published on: Thursday, 21 July 2011
PERSEUS, an FP7 project contributes to Europe's efforts to combat illegal migration and goods smuggling by proposing a large scale demonstration of an EU Maritime surveillance System of Systems, integrating the existing national systems and platforms, enhancing them with innovative capabilities and addressing key challenges:
transnational exchange of useful and available information, and associated procedures and mechanisms thereby creating the common information sharing environment,
generation of a common situational picture,
improved detection and identification of non collaborative/suspicious small boats and low flying aircraft,
enhanced and increasingly automated detection of abnormal vessel behaviours,
identification of threats and tracking of reporting and non-reporting vessels.
PERSEUS articulates this demonstration through 5 exercises grouped in 2 campaigns, implementing missions of drug trafficking and illegal migration control and delivering surveillance continuity from coastal areas to high seas.
PERSEUS delivers a comprehensive set of validated and demonstrated recommendations and proposes standards.
PERSEUS has assembled major users and providers, ensuring privileged access to existing surveillance systems and assets for an optimised coverage of the area of interest. These users will define, assess and validate the alignment of PERSEUS's recommendations to their needs. PERSEUS also includes an evolution mechanism to enlarge the user base and integrate emerging technologies during its lifetime.
PERSEUS will augment the effectiveness of operational capabilities of the existing systems – a real-life, credible, relevant and coordinated contribution to the establishment of an integrated European-wide maritime border control system
Perseus is being delivered in the National Maritime College of Ireland (NMCI) in partnership with the Irish Naval service who input technical operational knowledge into the project.
Description of the position
Applications are invited for a three year research position to conduct research into the development of Maritime surveillance System of Systems, integrating the existing national systems and platforms.
The aim of the project is to provide computer based simulation of border surveillance scenarios, gather requirements from end users. These requirements will then be used to develop a System of Systems architecture, based on technology such as Service Oriented Architecture (SOA). The candidate will be engaged to work on an EU significant project – Perseus: Protection of European seas and borders through the intelligent use of surveillance, which will involve collaboration with colleagues from Institutes and organisations across the EU.
The candidate will contribute also to related projects.
Specifically, the objectives of the post are to:
Train End Users to the new functionalities and detection means introduced by PERSEUS into their environments before the SoS is used live during the Trials and the Demonstrations. The training will be performed on a combination of the End Users existing systems, and simulation platforms.
Contribute to the definition of the system of systems architecture, compliant with users' organisations and the existing systems.
Contribute to the delivery an integrated and verified System of Systems (SoS) for the Field Trials and demonstrations.
Contribute to the delivery of a simulation and training tool for the End Users training.
Candidate: The student researcher will require the following skills profile:
M.Sc. in Computer Science or a related discipline.
Knowledge of computer based simulation such as flight simulation.
Knowledge of Service Oriented Architectures
Excellent & oral and written skills,
Team working and leadership skills
Project management and networking skills
Knowledge of maritime domain is desirable but is not essential
Responsibilities: Work package leader for end user training and SoS Architectures
Reporting: Reports to Perseus CIT Technical Project Manager and implements close working relationship with key partner the Irish Naval Service within the organisational structure of the National Maritime College of Ireland (NMCI)
Duration and salary: Duration is 3 years. Starting salary (gross) is €20k per year plus student fees.
Application process: The closing date for applications is 5pm on 1st September July 2011. Candidates should submit a letter of motivation together with their curriculum vitae including at least two nominated referees via email to paul.walsh@cit.ie