EMC M.D. Bob Savage is appointed Chairman of CIT's Governing Body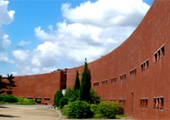 Published on: Monday, 08 August 2011
3rd August 2011: CIT is pleased to announce that the Minister for Education and Skills, Mr Ruari Quinn T.D., has appointed Mr Bob Savage, Vice President and Managing Director of EMC, as Chairman of the Institute's Governing Body.

Dr Brendan Murphy, President of CIT, warmly welcomed Mr Savage's appointment stating that his experience and track record as a senior executive in one of Ireland's leading multinational corporations will bring considerable benefits to the Institute. He also noted that Bob Savage, as a distinguished CIT graduate in Electronic Engineering already has a very good knowledge of the Institute's various activities, which is also informed by his company's close working relationship with CIT.

Mr Savage is currently a board member of Enterprise Ireland, is a chartered member of the Institute of Engineers in Ireland and a member of the board of the CIT Alumni Association.