CIT hosts the Irish Human Computer Interaction (iHCI) Conference – 8th & 9th September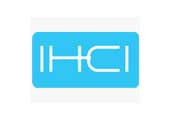 Published on: Thursday, 01 September 2011
2011 marks the fifth year of the annual Irish Human Computer Interaction (iHCI) Conference. The theme of the Conference is Integrated Practice Inclusive Design.
The 2011 focus resonates with previous conference themes that have reflected an interest in cultures of interaction, innovative HCI concepts, and transferable research while opening boundaries into novel or challenging spaces. Contemporary research in fields as diverse as the visual and performing arts, the sciences, engineering, and humanities are represented.

This year, a careful balance has been struck between industry goals and academic interests to help promote a dialogue that supports innovative practices. There are two industry sessions demonstrating the work of a variety of companies from Ireland, the UK and USA.

The keynote speaker is Paul Adams, Facebook, Ca. USA, who will discuss how the fundamental structure of the web is changing, how it is being rebuilt around people, and how businesses will need to adapt to this change or suffer serious problems. Paul will also focus on how UX/HCI practitioners are best placed to help businesses navigate this change.