Are You A Female Looking to Establish or Grow Your Own Business?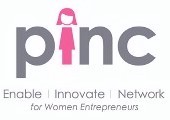 Published on: Thursday, 18 August 2011
PINC is an intensive programme for female entrepreneurs who want to take their business ideas to the next stage. The programme is run part time over 10 weeks and offers participants the opportunity to focus on their business idea in a structured group environment, gaining invaluable knowledge on all aspects of business.
Based in the Rubicon Centre, each participant will be appointed an experienced business mentor for the duration of the programme.
Programme content:
Evaluating your idea
Drawing up your business plan
Market Research
Funding for your business
Ideas for growing your business
Networking & Business Introductions
Start Date: 6th September 2011
Duration: 10 weeks part–time (2 mornings per week)
To apply:
Log onto WWW.RUBICONCENTRE.IE
Download Advert:
Click HERE to Download