CIT's Rian Edman shortlisted for the 2011 European Science Engineering and Technology SET Awards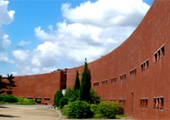 Published on: Thursday, 25 August 2011
The short-listed candidates for the 2011 European SET Awards were announced on the 23rd August in London, please click here for more details

The SET Awards (Science, Engineering & Technology Student of the Year) are the world's most important awards for science and technology undergraduates.
For the first time, a student from Cork Institute of Technology (or indeed from any Institute of Technology in Ireland) - Rian Edman has been short-listed for the European Science Engineering and Technology SET Awards. Rian has been listed as one of just three finalists in the Mechanical Engineering category. The three short-listed mechanical engineering candidates are:
BEST MECHANICAL ENGINEERING STUDENT SHORT-LISTED FINALISTS
Benjamin Lindley of the University of Cambridge - Waste incineration in a pressurised water reactor.
Rian Edman of Cork Institute of Technology - Testing and evaluation of a six stroke engine.
Ross Doak of Heriot-Watt University - Design of a spherical mobile robot.

The Awards are multidisciplinary and individual awards are made in the following categories:
Aeronautical Engineering, Biology, Biomedical, Chemical Engineering, Chemistry, Civil Engineering, Environment & Earth Science, Electronic Engineering, Food Science, Technology & Nutrition, Information Technology, Maritime Technology, Materials, Mathematics, Mechanical Engineering, Pharmacology and Physics.

Final Judging of shortlisted students takes the form of a personal interview before the distinguished panel of academic and industrial judges in London on Friday 23rd September 2011. The SET award winners in each of the categories will be announced on that date along with the overall award for outstanding finalist – the 2011 SET Student of the Year Award.

The Awards are presented at a magnificent ceremony at the Millenium Hotel, Grosvenor Square, London, before an audience comprising hundreds of technology students, academics, senior industry executives; as well as senior figures from government, scientific and technical institutions and the media.

Rian's ground-breaking SET short-listing is based on submission by Rian of a 2,000 word essay based on his final year project and a 500 word academic and personal citation submitted by Senior Lecturer Sean F. O'Leary.