CIT Mature Student Orientation 2 Day Programme takes place on the 30th & 31st August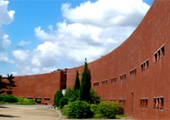 Published on: Saturday, 20 August 2011
The CIT Mature Student Orientation 2 Day Programme will take place on Tuesday 30th August 9.30am - 3.30pm and Wednesday 31st August 9.30am - 2.30pm
Venue: IT3, Berkerley (Library) Building, Bishopstown Campus, CIT.
The programme will give you the opportunity to:
Meet other Mature Students
Take a tour of the CIT Bishopstown Campus
Become familiar with student services
Learn how to use student email and the college 'Blackboard' system
Participate in introductory workshops in areas such as Study Skills and Academic Writing Skills.
All Mature Students who have accepted a place on a full time course in CIT will be invited to participate in this programme.
Preparatory Maths Programme for Mature Students
The aim of the programme is to offer mature students an introduction to the fundamental elements of maths that they are likely to cover in their course of study in CIT. The programme will assist students who have concerns about their maths ability and will form a good base for students starting Mathematics in first year. The programme will consist of a half day for Business and Humanities Courses and a full day for Science & Engineering Courses.
For further information contact: