CIT Disability Support Service is running an orientation/information morning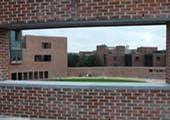 Published on: Monday, 29 August 2011
Download General Information on Disability Supports at CIT
Today, Friday 2nd September 2011
Time: 10.00am - 1.00pm
Venue: Common Room, Student Centre, CIT, Bishopstown, Cork


CIT Disability Support Service is running an orientation/information morning on disability supports and registering with the service for new students.
The orientation will cover:
How to register with the Disability Support Service
Talk from current students
Funding available
Exam supports
Assistive technology available at CIT
Access Learning Support tutor sessions and workshops
If you would like to attend please contact Ruth Murphy. If you cannot attend please note information packs will be available to pick up from the Access Service, Student Centre, CIT Bishopstown Campus.
Ruth Murphy
Acting Disability Support Officer
T: 021 433 5107/ 5138
E: ruth.murphy@cit.ie