CIT Hosts Human/Computer Interaction Conference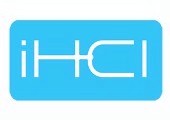 Published on: Thursday, 08 September 2011
Cork Institute of Technology President, Dr Brendan Murphy, will introduce the Keynote Speaker, Paul Adams, at the Fifth Annual Irish Human Computer Interaction (iHCI) Conference, which takes place in CIT on the 8th and 9th September.

Paul is a Product Manager at Facebook where he works on the design and development of new advertising products. He is recognised as a leading thinker on designing social interactions and previously worked with Google. In his address, "Rebuilding the web around people" he will talk about how the internet is currently being rebuilt around people and how businesses will be required to adapt to benefit from this shift.

Programme Chair and Senior Lecturer in Media Communications at CIT, Paul Green, said CIT are delighted to be hosting this conference, "this is the first time that it's being hosted by the IoT Sector and Media Communications intends to extend the iHCI Community to disciplines that are located in the creative arts, such as design, architecture and art & technology."

Other talks at the Conference, which will open at 10am on Thursday in CIT's Berkley Centre, include, Interactive Architecture presented by Jason Bruges Studio, London, Cross-Cultural User-Experience Design presented by Aaron Marcus, California and Bringing Science to Life by Mark Campbell, Founder of eMedia.
More information available at http://ihci2011.org/