CIT Has Achieved CIMA Training Quality Partner Status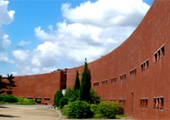 Published on: Tuesday, 18 October 2011
CIT has achieved Chartered Institute of Management Accountants (CIMA) Training Quality Partner status in accordance with CIMA's Quality standards for a new Trainee Accountant Scheme. CIT is currently one of only 15 organisations in Cork and 154 in Ireland that have achieved Quality Partner status. Other CIMA Training Quality Partners include Apple, EMC, Diageo, Musgrave Group Ltd, Pfizer, and Kerry Group plc.
The Institute developed the Trainee Accountant Scheme earlier this year and the first trainee, Nicola Maunsell, commenced her 3.5 year training contract with the Institute recently.

CIT also offers CIMA's 'blended learning tuition' which facilitates study through a combination of lectures, e-study and revision seminars. One of CIT's students Martin Aherne, came first in Ireland in his CIMA' E1 Enterprise Operations Exam' in May under the guidance of CIT Lecturer Catherine Murphy.

"We are delighted to have partnered with CIMA to have achieved the CIMA Training Quality Partner Status and our recent results in CIMA exams shows the strength of CIT's Professional Accountancy Programmes and the quality of delivery by lecturers."said Gerard O'Donovan, Head of School of Business, CIT.

For further information on CIMA courses at CIT contact Ruth Vance by T: 021-4335512 or by E: ruth.vance@cit.ie.