Candidate staying in U.S. Mayoral Race Despite Scholarship to CIT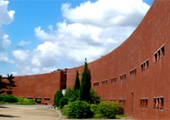 Published on: Tuesday, 18 October 2011
A candidate in the Mayoral Race for Portland, the largest city in the state of Maine in the U.S., has said he will continue to run for Mayor despite winning a scholarship to study at Cork Institute of Technology (CIT) next spring but says if he loses the race, he would take the scholarship as a "very nice consolation prize". This is the first time residents will vote for mayor in nearly a century and the election takes place on November 8th.
John Eder previously served in the Maine House of Representatives as the legislature's first member of the Green Party and was one of only a handful of independent, or third party, state legislators in the country and was the highest-ranking elected Green official in the United States.
According to a report in the Portland Press Herald, John Eder said he is committed to winning the mayoral race and will decline the scholarship if he's elected in November. A student at Southern Maine Community College (SMCC), he won a scholarship from the George J. Mitchell Scholarship Exchange program to study next semester at CIT.
If John loses the race, he said, he will take the scholarship - "It's a very nice consolation prize."
The paper reports that Eder, who is 42, entered the mayoral race earlier this year, about a month after applying for the scholarship. He learned he won the scholarship in late spring, although SMCC did not announce it until recently.
Eder said he has an agreement with the Mitchell Scholarship program that will allow him to decline the award if he wins the race. He collected the necessary signatures to get on the ballot in August, a couple of months after winning the scholarship.
But being willing to decline the scholarship to serve as mayor, if he wins, shows his commitment to Portland: "I want to take part in shaping the city that I love," he said "because I have this nice job offer to be the mayor of Maine's biggest city, can you blame me (for declining the scholarship)?'"
Eder is majoring in liberal studies at Southern Maine Community College and, according to the Portland Press Herald, if he ends up taking the scholarship, he would leave for Ireland in January and return in time to graduate in May. He then plans to attend the University of Southern Maine, where he would major in political science.
The George Mitchell Scholarship Exchange programme was created by CIT; UCC; the Maine Community College System and the University of Maine System and pays tribute to George Mitchell in recognition of his efforts to facilitate peace in Ireland and Northern Ireland.
CIT Registrar and Vice President for Academic Affairs, Dr Barry O'Connor said: "We wish John all the very best in the forthcoming Mayoral Election. He is representative of the high calibre of person who apply for, and are selected for, the George Mitchell Scholarship Exchange Programme which is part of our on-going and developing connection with the United States."