and All That Jazz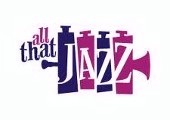 Published on: Friday, 21 October 2011
Thursday 27th October

Kicking off the Jazz weekend, CIT Students' Union are proud to present "Beat n Blow" live on CIT Bishopstown Campus 12.30pm - 2pm.

Check them out on the link below.

FAMILY JAZZ - THE SAX FACTOR!

Saturday 29th October

The CIT Cork School of Music hosts the twentieth Family Jazz Concert as part of the fringe of the Cork Jazz Festival this Saturday morning 29 Oct at 10:30 am with a repeat at 12 noon. Called The Sax Factor, the concert lasts for an hour and features the twenty-piece CSM Jazz Big Band, with guest soloist from the U.S. Bobby Watson on alto saxophone.

Also playing prominent roles will be Karl and Trish Rooney, leading lights of the new CIT Academy of Popular Music. The programme includes music by Glenn Miller, Charlie Parker, Chick Corea, Count Basie and Aretha Franklin and features at every turn that most elegant of instruments the saxophone!

CIT JOINS NATO

Saturday 29th October

CIT Cork School of Music is delighted to host the legendary NATO Jazz Orchestra on Saturday 29 October at 8pm as part of the Guinness Cork Jazz Festival. This professional touring group has entertained audiences on every continent and is made up of the finest players from the military bands of the countries that make up the organisation. Opening the concert will be the CSM Jazz Big Band, fresh from a series of twinning concerts in Cologne during the summer.

Guaranteed to give big band fans a decent fix of classic big band hits, tickets are available at the door only and are €10, €5 for concessions.

Free Jazz Performance @ the Wandesford

Saturday 29th October

Free jazz performance at CIT Wandesford Quay Gallery on Saturday next, October 29th, from 2 – 4pm, as part of the Future Makers 2011 exhibition, organised with the Crafts Council of Ireland.

A treat is in store for jazz lovers, as the two performers featured will be Michael Buckley (saxophone) and Phil Ware (piano) … all welcome and admission is free!

Classical Cool -
Jerry Creedon Ensemble

Sunday 30th October @ 8pm
Triskel Christchurch,
Tickets: €20

The Music of Claude Bolling

It will feature some of Cork's best known musicians who are both staff members and graduates of the CIT Cork School of Music.

This superb ensemble will be performing Claude Bolling's Concerto for Classical Guitar and Jazz Piano and his Picnic Suite - following a very successful rrecent performance at Dublin's National Concert Hall. two contrasting musical forces play in opposing styles in these pieces - the classical guitar and flute against the jazz piano, bass and drums - making for stunningly attractive music incorporating highly melodic passages and sparkling ensembles.


Line up: Jerry Creedon (Guitar), John O'Connor (flutes)), Nicole Panizza (piano), Deirdre Frost (double bass) and Tomas Gall (percussion).