Event: Drama Centre Stage at CIT Cork School of Music
Tuesday, 15 November 2011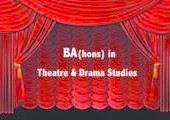 CIT Cork School of Music announces its new Bachelor of Arts (Honours) in Theatre and Drama Studies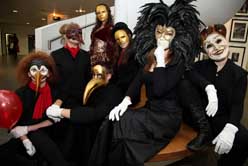 Invitation to Launch
We would be delighted if you could attend the launch of the BA (Honours) in Theatre & Drama Studies on Tuesday, 15th November, 2011. Wine and cheese reception begins at 5pm in the CIT Cork School of Music Stack Theatre.
This new four-year BA TDS degree course will commence in September 2012 when the first cohort of twenty full-time students move into the state-of-the-art theatre education facilities in the CIT Cork School of Music's purpose-built conservatory building in the city centre.
The programme focuses on theatre performance training, with supporting modules in theatre design, acting for screen, musical theatre and education to facilitate wider career options. Alongside core disciplines of voice, movement and acting studies, students will develop a range of creative and practical skills, which will equip them to enter a competitive profession.
All applicants must apply through the CAO, using course code CR700. Visit www.cao.ie for information. Applicants will also undergo a practical audition/assessment process at the CIT Cork School of Music in April.

Anyone interested in applying is invited to attend the CIT Cork of Music's Open Day on Saturday, 19 November. Information and question and answer sessions on the BA TDS programme and the assessment process will take place between 11am and 1pm.
Further details and an assessment information pack are available from csminfo@cit.ie.
[further information from john.oconnor@cit.ie M: 087 2443020]