Volunteer Abroad 2012 programme to send students on volunteering experience of a lifetime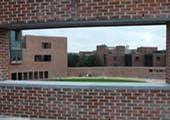 Published on: Sunday, 20 November 2011
The programme which offers financial support to students who wish to experience volunteering abroad was launched by CIT President Dr. Brendan Murphy to a reception of CIT students and staff members.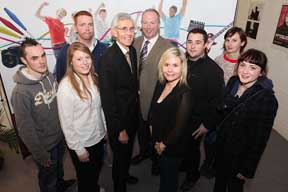 The programme ran for the first time in 2011 and successfully awarded Scholarships and Bursaries to fourteen CIT students who travelled to volunteer abroad in India, Ghana, Africa, Cambodia, Mongolia and Haiti. Seven students from varying disciplines across CIT were awarded with a full scholarship, which in some cases was up to the value of €3,500. A further seven students were supported with a bursary to the value of €500 each.


President Dr. Brendan Murphy rallied the students to be inspired by the ethos of the programme. "I encourage you to get involved and consequently inspire your generation and subsequent generations to get involved in volunteering projects both at home and abroad."
This philosophy was echoed by Jade Tett, Applied Bioscience student and 2011 scholarship recipient, who spoke at the launch of her volunteering experience with EIL Ireland in Himachal India in June. "I was so lucky to have received the scholarship and to experience the joy of working with the children and also in their local community. I would encourage all students to apply for the programme as the volunteer experience is incomparable to anything else you can get involved with."
It is hoped that a similar number of scholarships and bursaries will be awarded for the 2012 programme.
How to Apply
The programme is open to application for any current full time registered CIT student, including FÁS, and Springboard. Deadline for applications is the 9th December 2011. Further information on how to apply for a scholarship or bursary is available by emailing Aoife Kelliher, the Acting Societies Officer at aoife.kelliher@cit.ie

Pictured above: (L - R) First group of volunteers Dominic Spillane, Jade Terr, Eoin Keane, President of CIT Dr Brendan Murphy, Dan Collins, Academic Administration & Student Affairs Manager, Michelle Mullins, Derek Hillard, Emer Kelly and Sarah Ryan at the launch of the CIT volunteer programme in the gallery of the CIT Student Centre.
Pic Darragh Kane