Sporting Success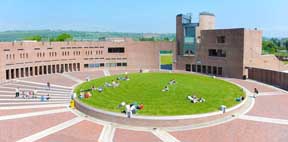 Published on: Sunday, 20 November 2011
Intervarsities Plate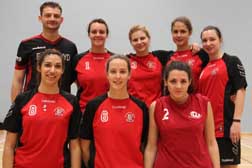 Congratulations to CIT's Ladies Volleyball team who displayed tremendous skill and determination to win the Intervarsities Plate at the Intervarsities hosted by NUIG from the 16-19th of November. This is a remarkable achievement given the high standard at the Intervarsities. Well done to all!
Panel as follows:
Belinda Moyo (Hospitality 2)
Teresa Amerigo Pire (Recreation & Leisure 3)
Carla Espinosa Canto (Recreation & Leisure 3)
Hanna Bruckner (Social Care 4)
Mireia Piera Dominguez
Sheila Delgado (Business & Tourism 2)
Anna Augustyn (Early Years Education 1)
Mauritius Plate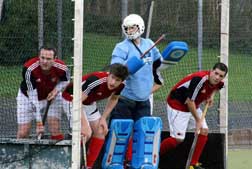 Congratulations to the Mens Hockey team who, after a titanic battle, won the Irish Universities Hockey Assoc, "Mauritius Plate" at the Intervarsities in Galway (1/11/'11), beating Trinity College Dublin 4-3. CIT continue to be the only Institute of Technology not only participating but now two years in a row winning at this "all university" competition (Cup winners 2010). This is CIT's first time ever winning the Plate competition. Well done to all!
Panel as follows:
Andrew Daunt (Sustainable Energy 2)
Irial Kennedy (Mechanical 3)
Cian Kavanagh (BBSIS 1)
Shane Ross (Horticulture 1)
Brian O' Regan (Rec Leis 2)
Harry Flemming (Rec Leis 2)
Andrew Harper (Mechanical 3)
Eoin Murphy (BBS 4)
Simon O'Leary (Construction Mgt)
Roger Gray (BBS AC 3)
Cathal Owens (Mechanical 3)
William Hughes (BBS 4)
John Hobbs (PhD Business, Years grace)
Alastair Smith (Mechanical 4)
Malcom Coombes (BBS 2)
Ian Buckley (Tourism 4)
Also well done to the ladies team who continue to fly the CIT flag at this competition and are getting a step closer to success each year.
(Pictured above): (L-R) John Hobbs, Roger Gray, Harry Flemming, and Alastair Smith)