Two CIT Interns Win 2011 Abbott Ireland Internship Awards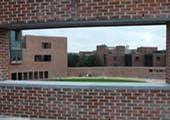 Published on: Tuesday, 22 November 2011
John Caplice from Mallow, and Marlene Clarke from Rylane, Co. Cork, were chosen from a group of 30 students from third level institutions across Ireland who had undertaken internships with Abbott Ireland and were presented with a €1,000 bursary each.

Patrice Bohan, Senior Talent Acquisition Manager, Abbott Ireland said that John and Marlene had been selected for the inaugural bursary for "Exceeding the expectations of their respective roles, and making a strong contribution to Abbott."
John, who is studying mechanical engineering in CIT, spent six months working with Abbott Ireland's vascular facility in Clonmel while Marlene, who is studying chemical engineering spent six months in Abbott Ireland's pharmaceutical facility in Sligo.
John was heavily involved in the Station Design Project in Abbott Vascular which equates to CIP of $500M + per annum through yield improvements and headcount reduction based on innovative design. One section of this is the design of a station which allows "distal prep" and "swaging" to be amalgamated through innovative design – if this is successful it will allow for a headcount reduction of 8 operators across two shifts (approx. $400M CIP alone). John and his Industrial Engineer ran a Kaizen event with operations and quality engineering to ensure viability of the project, and determine best product flow for the operators. This is planned to deliver CIP in Q4 2011. Non financial benefits of the station design project are in many ways greater than the expected CIP. These stations will provide an improved ergonomic work area for operators where station equipment can be adjusted based on operator physical limitations. The stations will be aesthetically pleasing with all cabling and manifolds hidden, yet still providing quick release ease of access to the maintenance group. One of the largest expected benefits however is the impact to yield. During extensive feedback and testing sessions a number of key points that lead to damaged parts have been addressed (kinks, notch damage, tears, balloon strafing). The percentage improvement will not be defined until the stations have ran on line for a period of months, but reviews of the station expect a significant improvement. John's Green Belt Project on Drug Spray utilisation is projected to deliver at a minimum a further 10000 stents through the line constraint. This equates to $1MM in finished goods which directly impacts the areas unit cost.

Marlene joined the Technical Support group in Abbott Pharma in Sligo as a summer intern but has quickly become a strong and responsible member of the team through hard work and excellent engineering knowledge. She has demonstrated great personal drive, true project ownership, sharp intellect, great engagement and very fine attention to detail. One of the key projects Marlene became involved in during her time in AIPO was the API Cleaning Strategy will serve as a powerful tool to make the site cleaning practices much more robust and repeatable, it will help to reduce the time required to validate cleaning processes on site, as well as demonstrating to Regulatory Authorities that the site is pro-active and constantly improving its practices. This project minimised future regulatory and business risk. In addition, Marlene has written numerous process recipes for an upcoming process validation for the Manufacturing Execution System (MES). The MES project was in the process of successful implementation for existing commercial products prior to Marlene starting work at AIPO but her activities focused on the MES system application to the first of many new site products. The use of MES for NPI manufacturing has raised the profile of the Sligo site, reduces the risk of batch failures, and will ensure that AIPO continues the successful transfer of new products - a critical component of our site strategy.

Elaine Fennessy, Abbott Ireland; Seán Sherlock T.D., Minister of State, Dept. of Enterprise, Jobs & Innovation and Dept. of Education & Skills with Responsibility for Research & Innovation; inaugural Abbott Ireland Intern Bursary Award recipients: Chemical and Biopharmaceutical Engineering student Marlene Clark and Mechanical Engineering student John Caprice;, and Dr Barry O'Connor, CIT Registrar and VP for Academic Affairs pictured at the CIT Career and Postgraduate Options Fair at CIT.
Picture: Pascal Ungerer

Abbott launched a formal internship programme three years ago to provide undergraduates with 'hands on' experience at one of Abbott's 14 facilities throughout Ireland. The programme provides participants with practical assignments and is open to candidates from a variety of disciplines including science, engineering, human resources, information technology, finance and supply chain management. To date more than 90 candidates have participated in the programme.
"Abbott is committed to advancing science and health. Through our internship programme, we help to build the talent pipeline for Abbott and for Ireland. It is a great way for students to understand the demands and opportunities of working for a global health care company," said Patrice Bohan.
"The Abbott Ireland Internship Bursary Award recognises the excellent work of our interns and acknowledges the interns we believe have excelled while working with Abbott. It is testament to Cork Institute of Technology that we are presenting not one but two bursaries to CIT students. Both John and Marlene have very promising careers ahead of them and we wish them well in their chosen endeavours," she added.

Abbott in Ireland
Abbott is one of Ireland's leading health care companies, employing almost 4,000 people. Abbott Ireland manufactures and markets a broad range of health care products including medical devices, and pharmaceutical, diagnostic and nutritional products. Abbott has eight manufacturing facilities located in Clonmel, Cootehill, Cork, Donegal, Longford and Sligo and a thirty party manufacturing management operation in Sligo. It has commercial operations in Dublin and shared services in Dublin and Westport. Abbott has been operating in Ireland since 1946.
About Abbott
Abbott is a global, broad-based health care company devoted to the discovery, development, manufacture and marketing of pharmaceuticals and medical products, including nutritionals, devices and diagnostics. The company employs nearly 90,000 people and markets its products in more than 130 countries.
Abbott's news releases and other information are available on the company's websites at www.abbott.ie and www.abbott.com.