Event: Disability Support Service
Wednesday, 11 January 2012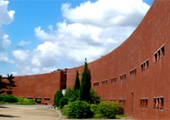 Event ... Wednesday January 11th 2012 ... 6:30pm to 8:30pm

CIT will be holding DARE Clinics for students with disabilities on January 11th 2012, in CIT. All are welcome. This is a good opportunity to go through your CAO forms with staff from the Disability Support Service and to ensure you are as fully informed as you can be before you fill out the Supplementary Information Forms for the DARE Scheme.
There are places available for maximum 40 people, so it will be first come, first served. You can book places by emailing the Access Administrator at christine.nolan@cit.ie and please RSVP before January 5th, 2012.
Once you have booked your place, you will be contacted regarding the exact venue (however, this will be on the Main Bishopstown Campus).