Event: Mature Student CAO Information Session
Tuesday, 17 January 2012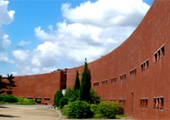 The Access Office is holding a CAO information session for full-time mature students (Entry September 2012) on Tuesday 17th January 7pm - 9pm at the IT2 Berkeley (Library) Building, Bishopstown Campus, Cork. Receive information on CAO deadlines, how to apply to CIT as a mature student, completing the CAO form and financial support.
For further information please contact
Christine by T: 021 433 5138 or Sinéad on T: 021 4335109
E: maturestudent@cit.ie
Please note: a mature student is a student who is 23 years or older on the 1st of January of the year of entry.