Event: 'Skeptics in the Castle' - public talk explores how the media reports science
Saturday, 21 January 2012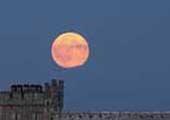 "Lies, Damned Lies and Statistics" – Science reporting in the media
Date: January 21
Time: 20:00
January's Skeptics in the Castle will explore how the media reports science.
This month's speaker is Dr David Robert Grimes - a medical physicist, musician, actor and writer with a keen interest in the public's understanding of science and sceptic thought. David will outline some of the common mistakes journalists and the public can make, from shocking statistics to bogus balance.
To paraphrase George Bernard Shaw, the mainstream media often has difficulties differentiating between a bicycle accident and the collapse of civilisation. Yet we rely on media to inform us of events and concepts in the world around us, despite the fact that they often get it terribly wrong (especially in the fields of science and medicine).
FREE event, open to all.

BT Young Scientist & Technology Exhibition
Now in its 48th year, the BT Young Scientist & Technology Exhibition is much more than a competition: it is an unforgettable experience of a lifetime for the students who take part. The exhibition itself is the final stage in the competition which will showcase 520 student projects as well as a further four exhibition halls filled with science and technology based exhibits and entertainment, making it a thrilling event for those who enter and for general visitors too.
CIT's Blackrock Castle Observatory (BCO) will be making the trip to Dublin again this January to set-up its fun and interactive exhibition space at The Institutes of Technology Ireland stands where you can:
Send a live Message to Space
Send a 75 character bit map encoded message to a distant world via the radio telescope at our Cork science centre. The message will travel at the speed of light (300,000 kilometres per second), to the chosen destination from a library of exoplanets. Over 500 exoplanets or planets outside our solar system have been discovered since 1995 when the first main sequence exoplanet was charted by researchers at Observatoire de Haute-Provence.
What message would YOU send to a distant civilization?!
Meet NASA Astronaut Dan Tani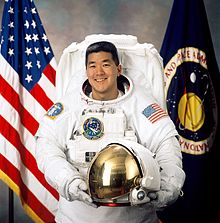 Dan Tani was selected as an astronaut candidate by NASA in April 1996, and reported to the Johnson Space Centre in August 1996. After completing two years of training and evaluation, he qualified for flight assignment as a mission specialist in 1998.
Dan flew on STS-108 in 2001, and logged over 11 days in space, including over 4 EVA hours in one spacewalk. Following his return from STS-108, he was assigned to Expedition 16 as flight engineer, and launched to the station aboard STS-120 on October 23, 2007.
In May 2002, Dan served as an aquanaut on the NEEMO 2 (NASA Extreme Environment Mission Operations) crew aboard the Aquarius underwater laboratory. Tani and his fellow crew members lived and worked for one week beneath the Atlantic Ocean.
Dan will be presenting the awards at the BT Young Scientist and Technology Exhibition and attending at the CIT Blackrock Castle Observatory stand.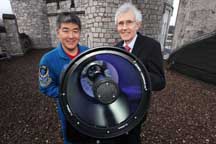 Mr. Tani met with CIT President, Dr Brendan Murphy at the BCO earlier this week. Mr Tani will visit four Cork Primary and Second-level schools before making his appearance at the BT Young Scientist & Technology Exhibition. Photo by Darragh Kane.
First Fridays at the Castle
Astronomy V Astrology
Date: 6th January Time: 18:00 - 21:00
FREE Monthly Event
First Fridays at the Castle is an action-packed open night on the first Friday of every month with activities for visitors of all ages.

18:00-20:00: Astronomical Astrology: The Star of Bethlehem as the Star-sign?
Two forty-five minute family-friendly talks. Learn about the Star of Bethlehem and how, as a Real Star Picture, you can actually see this Star – the Sign of Signs – in our night sky. Clouds permitting it will be visible!
20:00 – 21:00: Lecture – "It's Elemental, My Dear!" Astronomy Vs Astrology
Join our resident astronomer, Frances McCarthy and astrologer Terri Blanche in the Theatre as they approach the mystery of the similarities, differences and shared roots of Astronomy and Astrology…
18:00 – 21:00: Stargazing (weather dependent)
Once the skies are clear, BCO astronomers along with the Cork Astronomy Club will help train your eyes towards the constellations.
Please Note: The Cork Science Café will not be taking place this month