Short Course Offering - Building Regulatory Engineering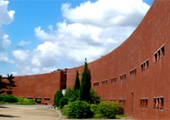 Published on: Thursday, 19 January 2012
The Department of Civil, Structural & Environmental Engineering intends, subject to sufficient demand, to run a Building Regulatory Engineering short course in February/March 2012. The minimum entry requirement for the course is a level 7 in Civil/Structural Engineering
or Architecture/Architecture Technology or other cognate discipline.
Further details on the module are available here.
Successful completion of this course will lead to a CIT single subject certification award in Building Regulatory Engineering. The award represents
5 credits at level 8 of the NQAI framework. Please note that the assessment will comprise a series of continuous assessment projects/assignments throughout the four week delivery and that it is not intended to have a significant formal examination at the end of the module delivery.

The course fee is €495 which includes all course notes and exam/assessment fees. A provisional schedule of delivery activities has been developed, copy attached/overleaf. We will endeavour to keep to the proposed schedule/timetable, however it is subject to change.
If you require further details of the course please contact the Course Coordinator Mr. Andrew Macilwraith on 087-2405605 or by email at andrew.macilwraith@cit.ie

If you are interested in attending please complete the Application Form and return the form to Ms. Mary Crowley, Department of Civil, Structural and Environmental Engineering. Applications should arrive no later than Thursday January 26th 2012. We will contact you the following week to
advise if you have been offered a place on the course. A booking deposit of €100 will be required at that time with the remainder of the fee due prior to the commencement of the course on February 10th.

This course addresses many of the key areas of the building regulations, and pays particular attention to the preparation of Fire Safety Certificate applications, together with the recently introduced Disability Access Certificate applications. This lecturer has worked in the area of Fire & Building Control for many years, and this should be a great benefit to all involved. The course represents excellent value for money and I would expect that the course will prove highly successful.