Are you interested in doing a Degree in Community Development?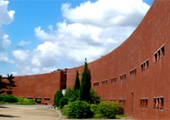 Published on: Wednesday, 22 August 2012
Please check with the Department for application and interview dates.
Anne Deasy
T: 021 – 433 5930
E: anne.deasy@cit.ie
The Degree in Community Development (BACD) at CIT provides an opportunity for people who are active in the community to achieve formal qualifications in the community work field.
Developed in partnership with community groups, the course consists of lectures, workshops and seminars combined with a substantial practical element, based in the community. Participants will remain within the community setting, thereby sustaining their contribution to the community while developing the capacity to add value to that contribution through supervised and supported learning in the workplace.

Graduates of the degree programmes can expect to take supervisory/management/ leadership roles in community projects and within statutory agencies.
The origins of the programme lie in the recession of the 1980s, when a number of 'grassroots' organisations across Cork City emerged to combat poverty and social exclusion. From these kinds of community initiatives emerged some really positive work with local communities.
The BACD Course Team has strong links with the local Colleges of Further Education across Cork city. It works in partnership with other groups and communities across Munster on a voluntary basis. This kind of local work means that CIT's degree programme remains 'real' and grounded in the needs of local communities across Cork City and County.
Margaret O'Keeffe says: "We believe that community work provides opportunities for people to grow and their communities to flourish. This is especially important in these difficult times".
"We are really look forward to the next academic year – 2012/13 - and anyone who thinks that this may be the Programme for them should contact us and we can talk through their options. There are academic requirements, but relevant community experience is also a very significant consideration."

For further information
Anne Deasy
T: 021 4335930
E: anne.deasy@cit.ie
or
Dr Margaret O'Keeffe
T: 021 4335932
E: margaret.okeeffe@cit.ie
course/CRHCOED7