Event: 50K Investment Prize kicks off CIT Innovation Week
Monday, 05 March 2012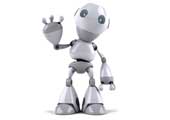 Wednesday 7th March
Digital Innovations: Transforming Communication
As part of CIT Innovation Week, the Media Communications Department presents two events exploring the role of online communications and social media on business promotion, customer relations and on how we tell stories.
Event 1: How Irish Business is Using Social Media
Case studies detailing how online communications and social media are transforming business promotion, brand building and customer relations..
The Speakers:
Natasha Lynch, Proprietor, Essential French
Deirdre O'Shaughnessy, Editor, The Cork Independent
Matt Kane, Co-Proprietor, Curious Wines
Vicki O'Callaghan, Digital Analyst at Thomas Crosbie Media
Where: Conference Room, The Nimbus Centre, CIT
Time: 10.15 – 12.30
All welcome
Event 2: Innovations in Storytelling
How will stories be told in the future? How is digital technology shaping how we receive our news and how is it changing the world of mass media? How can our built environment and public spaces be enlivened by digital technology to tell new stories in new ways? What is the future of storytelling in our 'always-on" society?

The Speakers:
Jill O'Sullivan, Editor of breakingnews.ie, Thomas Crosbie Media
Dr Chris Speed, Reader in Digital Architecture, Edinburgh College of Art
Where: Conference Room, The Nimbus Centre
Time: 14.15 – 16.15 – followed by reception
All welcome

For further info: contact Emmett Coffey by email: emmett.coffey@cit.ie

------------------------------------------------------------------------------------------------
Other Events
1. How To Develop an Artistic Project & using Culture as a Strategic Tool (lecture)
9.30am – 11.00am (Room 217 (Doolan Room), Cork School of Music )
1 pm – 2.30pm (Crawford College of Art & Design)
All welcome
2. Social Media Matters – How Irish Business is Using Social Media ((see above))
NIMBUS Seminar Room
10am – 1pm
All welcome
3. Social Entrepreneur Lecture by John Healy of Kind Citizen
Noon – 1pm (IT3)
2.30pm – 3.30pm (Crawford College of Art & Design)
All welcome
4. Digital Futures – Innovations in Storytelling followed by a Networking Session(see above)
NIMBUS Seminar Room
2pm – 5pm
All Welcome
5. Applied Research Enhancement Centres Showcase
NIMBUS Foyer
5.30pm – 8.30pm
Registration through Cork Chamber
6. Cork Chamber After Hours Event
Rubicon Centre
6pm – 8pm
Registration through Cork Chamber

General Information
Entrepreneurship and Innovation are among the hot topics under discussion at a week-long series of events taking place at CIT across its five campus locations including CIT Blackrock Castle Observatory from Monday 5th March to Friday 9th March.

CIT will kick off the week with the Genesis Enterprise Programme (GEP) Showcase and Awards which will feature the new businesses whose development was supported by the Genesis 2011-2012 Programme in the Rubicon Centre. The first prize in this year's competition is a €50,000 investment from Enterprise Equity (AIB Seed Capital Fund).
"We are delighted to have AIB Seed Capital Fund provide us with the investment prize for the Genesis participants. This will provide a golden opportunity for a Genesis participant to further develop their business and bring their project to market," said Paul Healy, General Manager of the Rubicon Centre.

The Genesis programme is CIT's flagship development programme for entrepreneurs and is run in partnership with Enterprise Ireland and the Enterprise Boards in the region. The programme has a proven track record of success with start-ups across a number of sectors, including medical devices, food, energy, photonics, mechanical engineering, biotech and cloud computing. To date, Genesis has supported almost 220 entrepreneurs and teams in starting their businesses, who have raised over €102m in investment and created employment for approximately 2,000 people in the South West region. In addition, over 50% of the businesses are trading internationally with some 40 businesses designated as "High Potential Start Ups" by Enterprise Ireland.

Previous businesses that participated in the Genesis programme include: Abtran, Aspiracon, Cully & Sully, Comnitel/IBM, Ferfics, MP Stor, RadisenDiagnostics, Treemetrics, Weddingdates.ie and Wavebreak Med.
| | |
| --- | --- |
| | This year also marks the ten year anniversary of the highly successful CIT Prize for Innovation Competition sponsored by the Cork County and City Enterprise Boards. The competition for CIT students has always been a two day event featuring an exhibition of innovation and enterprise at both second-level and third-level. The title of CIT Entrepreneur of the Year will be announced at an Awards Ceremony with a keynote address from Bill Liao, Co-founder of the Coder Dojo movement at 12.15pm, Friday, 9th March 2012. |
CIT will also host the Cork Schools Enterprise Programme which will coincide with the CIT Prize for Innovation. The Cork Schools Programme aims to educate second-level students about the realities of setting up and running a business.
There will also be a colourful 'Idea Hub' where a 'Bright Ideas' competition will take place before the awards ceremony with a prize of an iPad2 for the person who comes up with a good idea.
Carole O'Leary, Industry Liaison Manager at CIT said: "The rationale behind this week is to promote innovation and entrepreneurship in CIT amongst the staff, students and the wider business community. There will be a variety of events, speakers and competitions and there will be something for everyone".
During the week there will be discussions with professionals that are using digital media to do their jobs along with an address from a research active designer in Social Computing and Human Geography from the University of Edinburgh. Staff and students will also be encouraged to enter the 'APP-rentice' competition where they have to come up with ideas for a smartphone APP for home, entertaining, productivity or educational use (no technical or programming experience required).
Businesses will have the opportunity to visit CIT and learn how companies in the region use CIT as their innovation partner of choice. CIT will host guest speakers on the subjects of entrepreneurship and innovation and events will be open to the public.
CIT is at the forefront of entrepreneurship education and training in the region and is ideally placed to host Innovation Week for the Cork Region. The on-campus incubator, The Rubicon Centre is a dedicated facility for start-up and emerging companies and is home to over 40 knowledge based businesses.
"We are looking forward to the buzz of activity that will be present on the campus next week and further integration of business ideas between the staff, students and existing and emerging companies" Carole O'Leary said.
The week will finish up with a rocket launch by future entrepreneurs from national schools around the city and county, at Blackrock Castle Observatory.