CIT Awards €10,000 Cash to Student Innovators and Entrepreneurs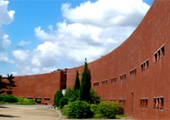 Published on: Friday, 09 March 2012


On Friday 9 March 2012, Cork County and City Enterprise Boards CIT Prize for Innovation Awards Ceremony awarded €10,000 in prizes at a ceremony which featured a keynote address from Bill Liao, co-founder of the Coder Dojo Movement. The competition is celebrating its tenth anniversary this year and has always been sponsored by the Cork County and City Enterprise Boards.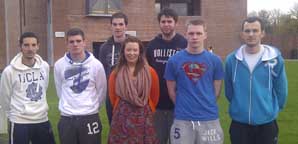 First Prize, and title of CIT Entrepreneur of the Year, went to Cool Counter a cooling device for beverages that can be integrated into a bar top and keeps drinks cool. The team who consists of Biomedical and Manufacturing Engineering, Mechanical Engineering and Business Studies students, Ann- Marie Cullinane, Daniel Goulding, Shane Fogarty, Cian O'Leary, Mohamed Slimane, Darren Dawson and Cian Hurley received a cheque for €4,000.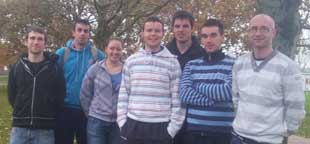 The Most Innovative Award of €2,000 went to the Muscle Stress Indicator which provides a real time analysis that correlates the relationship between a muscle that is under stress and the resulting heat that is generated because of this. The team consisted of students from Biomedical and Mechanical Engineering students and Management and Marketing students.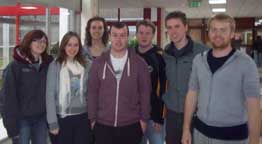 Best Business Plan and Presentation Pitch and a prize of €1,000 was awarded to Pyra Aid, a wheelchair attachment which negotiates kerbs and footpaths.

A New Media award was given to Orla Finn of Recipe Right. Orla is a 22-year-old Multimedia student from Bandon, Co Cork. Recipe Right is a mobile app that gives access to various simple recipes that incorporate less than seven ingredients to make a healthy and inexpensive meal.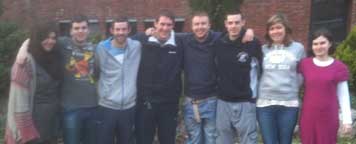 A New Market entry award was given to Grip to Stick which is a new Hurley grip which can be quickly and easily applied to all standard hurleys. The team is made up of students from Biomedical and Mechanical Engineering and Business Studies students. The team received a cash prize of €1,000.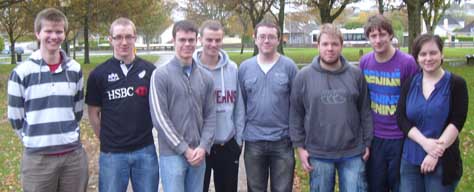 A special commendation award for the most innovative entry was given to Fog Off which was designed to solve the problem of spectacles fogging up. The team of Mechanical Engineering students received a cash prize of €500.
The prizes were presented by Bill Liao who is a diplomat, investor, entrepreneur, business mentor, speaker, philanthropist and author. Bill is also the co-founder of the Coder Dojo Movement.
Veronica Perdisatt of Cube Consulting and Chair of the Adjudication Panel said: "We were really impressed by the quality of the presentations and the professional approach of all of the teams. The preparation that went into the business plans and the presentations was obvious and it was also clear that there was cooperation among departments here in CIT."
The competition is open to all departments within CIT and awards cash prizes to those whose inventions and business ideas are judged most creative, innovative, and most likely to succeed in the marketplace.
In 2011 the winning entrant, Myles Murray of PMD Solutions was accepted on the prestigious Genesis Enterprise Programme in the Rubicon Centre and graduated from the programme at the Genesis Awards. Myles has since developed an investment level business plan and secured funding for his product development.