CIT gets involved with Cork Lifelong Learning Festival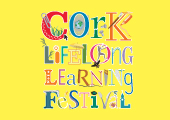 Published on: Wednesday, 21 March 2012
Sporting Event for Young People
during Lifelong Learning Festival
Saturday
21st March
11am - noon & noon - 1pm
Sports Stand,
Bishopstown Campus

scroll down to end of page for more details or download pdf here



CIT is delighted to be involved in the 9th Cork Lifelong Learning Festival which takes place from Monday 26 March to Sunday 1 April
As usual, the festival offers a huge variety of event across Cork city, highlighting all the opportunities there are for learning, whatever your age.
The festival has grown in stature and relevance over the last nine years.
Its motto is Investigate, Participate, Celebrate – and the people of Cork have very much taken that to heart – participating in great numbers by organising events and attending them.
CIT Events
Access/Disability Support Events
Disability Support at CIT - with a focus on Dyslexia
Information & tour for parents
Open morning for mature students
Support for learners at CIT
Learning tools for students with Dyslexia and Dyspraxia
A day in the life of a CIT student
Learn about free software for students with Dyslexia/disabilities
click here for detailed information
Art Events
Locations Contained - Exhibition by Lana Shuks
Exhibition by evening students
Crawford 100:
1912 Exile & Return: James Joyce & John Cage
Ireland in 1912: design & national identity
Visit the Departments of Art Therapy & Continuing Visual Education
click here for detailed information
Music Events
Lunchtime concerts
Soundbeam: translating movement into sound & image
Making music accessible to all
Festival Gala Concert featuring Dreams
click here for detailed information
Science & Astronomy
Learn about fingerprinting
Stargazing
CIT Blackrock Castle Observatory celebrates the festival in conjunction with Earth Hour.
click here for detailed information
Business
Information Evening: Hear about part–time business courses
The Rubicon Centre: Advice for start -ups & entrepreneurs
click here for detailed information
Sporting Event
Saturday 21st March
11am - noon and noon - 1pm
CIT Sports Stand,
CIT Bishopstown Campus
Train with Your Sporting Heroes
Ever fancied playing hurling with an All-Ireland winning hurler or having a kick about with a Cork City soccer player?
Well, on Saturday 31st March, "Train With Your Sporting Heroes" will take place at CIT's Sports grounds on its Bishopstown Campus.

The event is running as part of CIT's involvement in the annual Cork Lifelong Learning Festival. Sporting heroes from Cork and Kerry will be on hand to teach young people sports skills in GAA, Soccer and Athletics. Children aged 8- 12 years will be trained from 11am to noon and from noon to 1pm. The event is organised by CIT's Access Service, Schools Liaison Office, and Sports Department.

The confirmed list of sporting heroes includes Jimmy Barry Murphy, Eimear O'Sullivan, Charlotte Kearney, Kalen Spillane, Jenny Duffy, Juliet Murphy, Elaine O'Riordan, Nollaig Cleary, Marian Heffernan, Lizzie Lee, Rory O'Sullivan, Mark Griffin; and Kevin Hallissey.
To book a place, and to receive a registration pack, please contact the relevant department:
Soccer - CIT Access Service on 021 - 4335138
Gaelic Football (boys) - Schools Liaison Office on 021 - 4335397
Gaelic Football (girls)- Access Service on 021 - 4335138
Hurling- Schools Liaison Office on 021 - 4335397
Camogie- Access Service on 021 - 4335138
Athletics - School Liaison Office on 021 - 4335397

A parent or guardian must be present during registration. There will be light refreshments on site if parents/guardians wish to remain on the campus.

For any further queries, please contact Louise Bermingham on 021 - 4335139, Mervyn O'Mahony on 021 - 4335547 or Elaine Dennehy on 021 - 4335141.

Demonstrations
Friday 30th March
11am – 1pm
CIT
Recipes from the past – 1937 revisited
This intergenerational event celebrates the Schools' Folklore Scheme of 1937 when pupils all over Ireland collected material about local customs. Today primary school children from Knocknaheeny follow in the footsteps of their ancestors in collecting recipes. Children, their parents/guardians and grandparents are invited into CIT to cook and taste food from the past.

Booking is essential. Call Christine T: 433 5138