Event: CIT Hosts SciFest 2012
Friday, 20 April 2012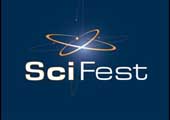 "Electric cars- Is Mallow Ready?"; "Solar Panels for Cooking Food" and "Lets face it, Facebook is our new BF" are just some of the project ideas being presented at SciFest 2012, which will take place at CIT on Friday, 20th April. This year's event will showcase 130 projects, being exhibited by 300 second-level school students ranging from 1st Year to 5th Year from 22 schools across Cork City and County, and one student from Dublin. Minister for Research & Innovation, Minister Seán Sherlock T.D, will open the event.
Richard O'Shea, BT Young Scientist of the Year 2010 for his biomass fired cooking stove for developing countries was a previous winner at SciFest in CIT and had this to say about his experience in CIT: "SciFest proved to be a valuable stepping stone for me in my future career, it gave me an opportunity to present my project to a panel of expert judges and the confidence to take my project to the BT Young Scientist & Technology Exhibition. SciFest greatly enhanced my own presentation and communication skills and I would highly recommend all secondary school students to get involved".
Dr Hugh McGlynn, Head of School of Science & Informatics at CIT said "SciFest encourages student of all abilities to participate in a science fair and experience what it is like to be a professional research scientist and to develop an interest in science through inquiry and activities that link to their everyday lives. Students are given an opportunity to develop 21st century skills such as critical thinking, problem solving, creativity, presentation and collaboration. In addition, they get a chance to visit CIT and view the excellent facilities and courses that the campus has to offer."
The inaugural SciFest was held in the Institute of Technology, Tallaght, Dublin, in 2006 and SciFest was launched nationwide in 2008. SciFest is a national festival of science, organised regionally in collaboration with the Institutes of Technology and is open to all second level students. SciFest was created to provide an additional forum for students to present and display the results of their scientific investigations, following the success of the BT Young Scientist and Technology exhibition which has been running for over forty years. The SciFest initiative is jointly funded by Intel and Discover Science and Engineering as project partners.
Commenting on SciFest at CIT, Sheila Porter, SciFest National Coordinator, said: "SciFest is a fun and exciting way to encourage an interest in science at school level, providing not only an occasion to celebrate achievement and a job well done, but also an opportunity to encourage active and collaborative learning. This helps stimulate students' interest in science and enables then to apply scientific concepts to real-life scenarios.
"SciFest continues to go from strength to strength with a record number of entries this year. The rapid increase in participation in the competition is a clear indication of the interest and enthusiasm among students and teachers in the investigative approach to teaching and learning science. I would like to thank all of our partners including Intel, Discover Science and Engineering, BT, Discover Sensors, PharmaChemical Ireland, Abbott Ireland, SEAI, NCE-MSTL, ESERO Ireland, Dairymaster and the Institutes of Technology. Without their support, none of this would be possible," Porter added.
As part of SciFest the following awards will be presented on the day by CIT President, Dr Brendan Murphy: Intel Best Project Award, Abbott Runner-up Best Project Award, BT Best Communicator Award, Discover Sensors Awards, PharmaChemical Ireland Chemistry Award, NCE-MSTL Maths in Science Award, European Space Education Resource Office (ESERO) Award, Sustainable Energy (SEAI) Award and a Global Citizenship and Sustainability Award. Additional Awards will also be presented by CIT.
The Intel Best Project Award winners from Cork will be invited to exhibit at Intel (Dublin) in the autumn from which one project will be selected to win an all expense trip to represent Ireland at the International Science and Engineering Fair 2013 in the USA.
Photos by Pascal Ungerer
| | |
| --- | --- |
| | Director of Science Foundation Ireland, Dr Graham Love; SciFest Project Manager Ms. Sheila Porter; President of CIT, Dr Brendan Murphy; Minister for Research and Innovation Sean Sherlock TD; Dr Padraig O Murchu, Intel, Education Research Manager; and Dr Hugh McGlynn, Head of School of Science & Informatics, CIT. |
| | St. Aloysius students Gillian O'Gormon and Lara O'Brien |
| | Coláiste Choilm student Thomas Sheerin |
| | Ashton Secondary School students Lauren Elliffe-Smith and Natasha Roche |
| | Christ the King Secondary School students Aoife Costello and Kim Sheehan-Thomas pictured with the Minister for Research and Innovation Seán Sherlock TD. |