CIT's Cloud Computing shortlisted for Postgraduate Course of the Year Award 2012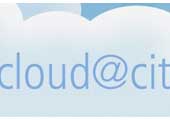 Published on: Friday, 20 April 2012
CIT is delighted to announce that its MSc in Cloud Computing programme has been shortlisted for the Postgraduate Course of the Year Award 2012 (IT category) in the sixth annual Postgrad Ireland Graduate Recruitment Awards which will be presented in the Mansion House, Dublin on Wednesday 25th April. Tim Horgan, Head of CIT's Centre of Excellence in Cloud Computing, will represent CIT on the night. The Award Ceremony is organised by GradIreland in association with the Association of Higher Education Careers Services (AHECS).
The four Postgraduate Course of the Year Awards (Business, Science, Engineering and IT) recognise excellence amongst postgraduate course providers on the island of Ireland. During the shortlisting process judges looked for evidence of clear and measurable indicators of success including employability, reputation, innovation, support and resources for students, teaching quality, links with relevant industries and positive feedback from students enrolled on the programme.
The MSc in Cloud Computing programme provides graduates with advanced conceptual understanding, detailed factual knowledge, and specialist technical skills required to successfully deliver cloud computing technologies in industry. It also equips students with the ability to meet the challenges associated with the rapidly changing nature of the IT industry.
Students study part-time and the programme is delivered using cloud based online technologies, learning about the cloud in the cloud. Online synchronous and asynchronous learning environments are used throughout the programme to enable learning to take place anywhere at any time. Private clouds in CIT's new datacentre are used to support remote student labs associated with Cloud Application Development, Data Centre Networking, Virtualisation, Storage Systems and many others modules. These state of the art systems combined with sophisticated learning environments enable each student to achieve the measurable learning outcomes in the most flexible way possible.
The outright winner will be announced at the awards ceremony, which is due to take place on the night of Wednesday, April 25th at the Mansion House in Dublin. In excess of 100 Graduate employers are expected to attend this key annual event. The Head of the Cloud Computing Centre of Excellence Mr. Tim Horgan will attend along with others who have been central to supporting the continued development and expansion of this innovative and industry engaged programme.
AHECS is the professional association for careers advisory and placement professionals in higher education in Ireland, north and south. Its mission is to lead, support and facilitate collaboration among higher education careers services throughout Ireland and be the recognised authority on graduate career development, learning and employability. GradIreland is a partnership between the AHECS of the Universities, IoTs and Colleges across Ireland, Northern Ireland and their professional publishing partner, the GTI Group, the world's largest graduate careers publishing company.