CAMMS Receives Funding to Train 40 Workers in Passive House Technology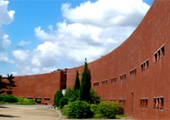 Published on: Tuesday, 17 April 2012
CIT's Centre for Advanced Manufacturing and Management Systems (CAMMS) has been awarded significant funding as part of the Leonardo Da Vinci Mobility programme to train suitable Irish participants in "Passive Housing and Sustainable Energy Technology using timber frame construction".

Forty Irish people working in the areas of construction or facilities engineering, will be funded to visit the Kompetenz Zentrum für Holzbau und Ausbau (KOMZET) in Biberach an der Riss, Germany for a two week training programme. This compliments funding already secured under the Train Energy European project where CAMMS developed training material to be delivered Europe wide.

The Da Vinci programme will consist of a combination of six days training and practical work, and four days on-site, work experience. This will be an ideal environment for the transfer of knowledge and for the hands on application of that knowledge.

The Biberach region is a centre of excellence in the building of passive houses using timber frame construction. European building regulations for passive houses are extremely stringent and through KOMZET, innovative manufacturing processes have been developed to meet these regulations. This programme will promote cooperation between centres of excellence for the transfer of knowledge; give participants the opportunity to gain essential international work experience (promoting mobility), and the transfer of innovative practices.

Leonardo Da Vinci is part of the European Commission¹s Lifelong Learning Programme 2007-2013 and focuses on vocational education and training, using transnational cooperation to improve quality, foster innovation and promote the European dimension of vocational education and training systems and practices.