Event: This Weekend > Alumni Assoc Golf Classic and BIS Reunion
Friday, 11 May 2012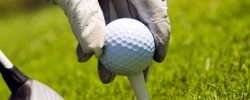 The CIT Alumni Association 3rd Annual Golf Classic tees off this weekend and there is also a reunion for graduates of its Business Information Systems Degree.
The Golf Classic, which is an informal networking event for alumni and friends of the Institute, will take place on Friday 11th May 2012 in the Lee Valley Golf and Country Club. The cost is €60 per person which will include a buffet barbeque – first tee off at 2pm. To book a place contact the CIT Alumni Association on (021) 432 6589 or email: alumni@cit.ie
BIS Reunion

2012 marks the sixth anniversary of Business Information Systems (BIS) at CIT and, for one night only, we are organising a reunion for all graduates of the BIS degree.

The reunion will commence at 6.30pm on Saturday 12th May 2012 and will include an informal get together with some light refreshments at the Bistro in the Student Centre at CIT. The evening will conclude at 8.30pm. Dress for the evening is smart casual and booking is through the Alumni Association Office.

CIT and the School of Business are very excited about the reunion as it offers a unique opportunity to meet and greet fellow classmates, graduates and staff. There has been great interest in the event; they hope graduates will make an effort to return from wherever they are now based.
CIT Graduates are encouraged to register or update their details with the CIT Alumni Association (CITAA). You may also stay connected to CIT and fellow alumni by signing up to the CIT Alumni Network and the BIS Network on LinkedIn. You can stay connected via Facebook, follow @CITAlumni on Twitter or subscribe to CIT's channel on YouTube. You can also chat with the planning team on Twitter using #CITBISreunion.
With the Alumni events calendar you have one place to go to receive up-to-date information on all upcoming events. If you are interested in planning a reunion or volunteering for an alumni event, please contact the CIT Alumni Association to post your event on the site.