CIT's School of Business offers full-time ACCA Professional Accountancy Programme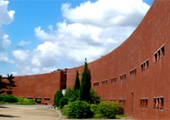 Published on: Sunday, 20 May 2012
For the second year, students can access the internationally recognised Association of Chartered Certified Accountants (ACCA – The Global Body for Professional Accountants) accredited programme under an initiative between the CIT School of Business and ACCA. Under this exciting initiative, from September CIT will again offer two new ACCA
professional accountancy programmes.

The first is a full-time programme which will provide accounting and finance graduates the opportunity of completing all Professional subjects from the ACCA qualification in one year. This will be attractive to accounting and finance graduates who want to complete their ACCA studies before they commence work in a professional practice/organisation.

The second is a part-time programme, an ACCA Diploma in Accounting & Business which is suitable for anyone interested in completing an introductory qualification in accounting and finance, including school leavers or those already working in accounting support roles in organisations, however no previous accounting experience is required.
"CIT is delighted to have partnered with ACCA, these professional qualifications will benefit accountancy practices/organisations in the region who will hire accounting and finance graduates who do not require study leave and who have also developed their finance capability to support the practice/organisation. There is still a strong demand for professional accounting and finance graduates and with an ACCA qualification they are highly employable both locally and internationally" says Gerard O'Donovan Head of School of Business.

"The programmes will be delivered by experienced accountancy lecturers in CIT who have experience in both practice and industry ensuring students are well prepared for their professional exams" says Don Crowley, Head of Department of Continuing Education, School of Business.

Last year when the programmes were delivered for the first time, Head of ACCA Ireland, Liz Hughes stated that "ACCA is delighted to support CIT in the launch of the Diploma in Accounting and Business and the ACCA Professional qualification.
ACCA has a long established presence among employers in Cork across all industry sectors which can only be strengthened by the launch of the new ACCA Diploma in Accounting and Business and the ACCA professional qualification by CIT."

Students/Organisations interested in learning more about the courses or getting application forms should contact Department of Continuing Education, School of Business, CIT.
E: acca@cit.ie
T: 021 433 5900