Portfolio Preparation Course for Visual Communications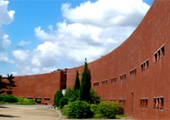 Published on: Tuesday, 15 May 2012
This portfolio preparation course is for those wishing to apply to Visual Communication courses, or those interested in finding out more about what visual communication entails.
Over the course, students will investigate graphic design thinking and practical techniques in a number of ways.
Through a series of exercises we will explore:
Mind-mapping
Image making
Markmaking
Typography
Layout
Visual investigation and problem solving
Conceptual development
To Apply
Please download and fill out THIS FORM and return to
Maud Coffey
Department Secretary
Department of Media Communications
Bishopstown
Cork
Application forms must be returned by May 31st 2012.
Course runs subject to number of applicants

Click here for detailed information about the CIT Bachelor of Arts (Honours) in Visual Communications

Elements Design Exhibition will take place in the CIT Student Centre from 25th - 28th May ... details are here