World Social Media Day > Rubicon Centre > Saturday 30th June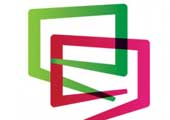 Published on: Wednesday, 20 June 2012
Click here for detailed information

The very first exclusively "people" focused Social Media public event will take place here in the Rubicon Centre, CIT Bishopstown Campus on Saturday, 30th June from 10.30am – 4pm in celebration of World Social Media Day.
This unique event which is free to attend will feature people that have utilised online platforms to enrich all aspects of their personal lives. World Social Media Day was started in 2010 by social media focused news site Mashable to recognise the digital revolution happening right before our eyes. This will be the second year that Cork has celebrated World Social Media Day. There was over 1,400 meetups in over 90 countries last year with Cork's event ranking in the top 10 in size worldwide.
The event is family focused with the speaker's ages ranging from 12-70 years old. The day's events are designed to be extremely diverse so that everyone both young and old will find something that will catch their interest. There will be kids entertainment and local bands on the day.
The event will feature an array of local and national speakers from a wide range of backgrounds that have used social media in a unique way. For the teens and adults the range of topics up for discussion on the day will include social media, online writing, food blogging, computer security, app development, journalism, autism support, mental health issues, keeping your kids safe online, and much much more. There will be workshops in basic blog set up, basic online search skills, food styling, online writing and food photography. A craft group will demonstrate their skills and help you learn knitting, crochet, spinning etc.