Event: An evening of movement within In/Visible - Tuesday, September 11
Tuesday, 11 September 2012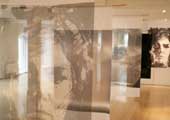 CIT Wandesford Quay Gallery is a space that connects the Crawford College of Art & Design, as part of the Cork Institute of Technology, to the broader cultural community.
For further information or to book tickets please contact Tom Dalton/Tina Darb O'Sullivan, CIT Wandesford Quay Gallery.
Ccad.gallery@cit.ie | 021 4335210
An evening of movement within In/Visible

6.30 TODAY - Tuesday, 11th September

'Guests of the Space' is a drop in, all welcome, experiental art event.




Laura O'Brien a movement facilitator will lead the event. Laura's evening claess begin soon in Cork city, see link opposite for information.

There is no admission fee for the event but please feel free to give what you can afford in thanks for the teacher's time.


In/Visible a print installation by Eva McCauley

will finish this Saturday September 15.

Info on Movement & classes

Event page on Facebook




BETRAYAL by Bill Griffin
Friday, September 7
Tickets €10

Betrayal is a one-man play written and performed by Cork artist Bill Griffin.

The play is based on the last three years of Vincent Van Gogh's life. Griffin paints a canvas live as he performs the play, the resulting piece has often sparked an auction at the end of the play.


The play has been well received since its first airing in Allihies Copper Mine Museum and Griffin has since been invited to perform it in Kenmare, Bere Island, Cork City and Kinsale.

Award winning short film 'Fond of a Moth' by Brian Cronin will be screened as a prelude to the play at 7.30pm, Friday, 7 September.

'Fond of a Moth' was the opening short in Cork Opera House for the 2011 Corona Cork Film Festival.
The film features Bill Griffin's brother Mossie as a lead actor.

Cronin has directed several music videos for Mick Flannery and Pavlovs Dogs. Cronin is currently working on a documentary about Roman Gypsies.



Benny McCabe has commissioned Cronin to make a short film for each of his premises - Cork heritage pubs - which will be launched later this year
- - - - - - - - -- - - - - - -- - - - - - - -
IN/VISIBLE, an exhibition by Eva McCauley, opened at CIT Wandesford Quay Gallery Friday, August 24 at 7pm.

McCauley is a Canadian artist who habitually spends time in rural Ireland making work. A painter and printmaker, McCauley has digressed into new media to produce large scale ghostly printed textile hangings as well as other mixed media work for IN/VISIBLE. The Cill Rialaig Artist Retreat in Co. Kerry is a location McCauley returns to time and time again; it's atmosphere and history has informed this body of work. She has again been invited to be artist-in-residence there in June 2013.

McCauley studied visual art at the Ontario College of Art and Design in Toronto, receiving an O.C.A.D. diploma in drawing & painting (1983), a B.F.A. from University of Guelph (1994) and a M.F.A. from University of Waterloo (1996). She is an adjunct professor in the Fine Art Department at the University of Waterloo.

Live traditional music with renowned musicians, fiddler Maeve Donnelly & uilleann piper Máire Ní Ghráda, will be performed at the opening reception.

IN/VISIBLE runs until Saturday, September 15.
www.evamccauley.com

For further information please contact: Tina Darb O'Sullivan, CIT Wandesford Quay Gallery.
Ccad.gallery@cit.ie | 021 4335210 | www.ccad-research.org/gallery