Event: Cork Culture Night 2012
Friday, 21 September 2012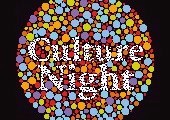 Transport is taken care of, with a free Culture Bus operating from multiple locations across the city.
On-board musicians will even serenade passengers as they travel between destinations.
Full information available from: http://culturenightcork.ie/information
Friday 21st September is Cork Culture Night - a vibrant evening to be enjoyed by all Cork citizens and visitors to the region. All events are free. Everyone welcome. In 2012 there are over 80 venues across Cork city and more than 200 events... so put Friday September 21st into your diary and enjoy this cultural extravaganza!!
CIT Bishopstown Campus / Venue 9:

At the James Barry Exhibition Centre on CIT Bishopstown Campus, an exhibition celebrating the contributions of Seán Ó Riada, Rory Gallagher, Frank O'Connor, Seamus Murphy, Seán Ó Ríordáin, Daniel Maclise, James Barry and George Berkeley to the development of arts and cultural life in Cork, Ireland and abroad will take place. 5.00pm - 9.30pm.
CIT Blackrock Castle Observatory / VENUE 10: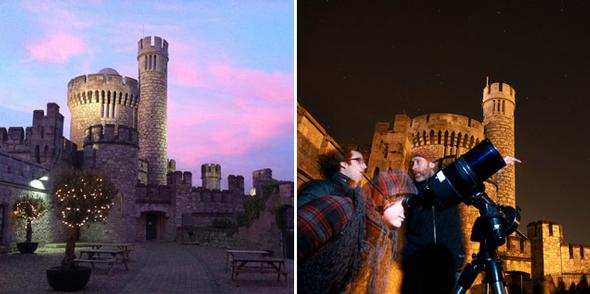 The award-winning Cosmos at the Castle exhibit at CIT Blackrock Castle Observatory will be open to the public on Culture Night from 6.00pm-9.00.m. The award-winning Cosmos at the Castle exhibit at CIT Blackrock Castle Observatory will be open to the public on Culture Night from 6-9pm. Send a Message to Space, play the Comet Chaser game and enjoy the beauty of the Universe at ViewSpace.

Cork Skeptics present "The 15 Minute Baloney Detection Kit"
Do ghosts exist? Have we been visited by aliens? Is the world coming to end in 2012? Are vaccines dangerous? Was the world created 6,000 years ago? Can vitamins cure the common cold?
Every day we are bombarded by strange and weird claims. How do we distinguish what is real and what is fantasy? Cork Skeptics will run a short presentation on skepticism, why it's important, and how you can employ a skeptical approach to help you sniff out incorrect or suspect claims.

Cork Astronomy Club will guide visitors in stargazing at nightfall from 8.30pm-10.00pm. See the Milky Way, the Summer Triangle and a fat crescent Moon for a last gasp of summer. Night sky observing is clear sky dependent.
CIT Cork School of Music / VENUE 11: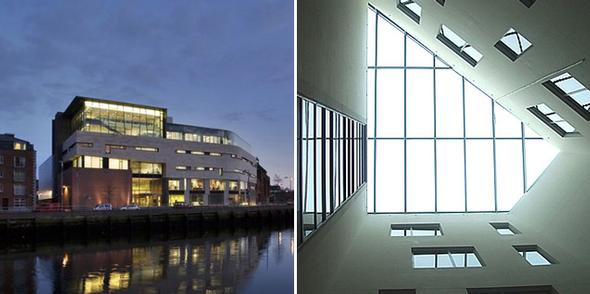 Public guided tours of the award-winning building of the CIT Cork School of Music will be given at 6.00pm, 6.30pm and 7.00pm. These are followed by a free concert at 8.00pm. in the Curtis Auditorium featuring solo and duo works from the classical and contemporary music repertoire: Caoimhe de Paor, recorder with James Taylor, harpsichord; David Kenny, viola with Michael Joyce, piano; Hugh Murray, violin with Gabriela Mayer, piano; and Alex Petcu, solo percussion.
CIT Crawford College of Art & Design / VENUE 12: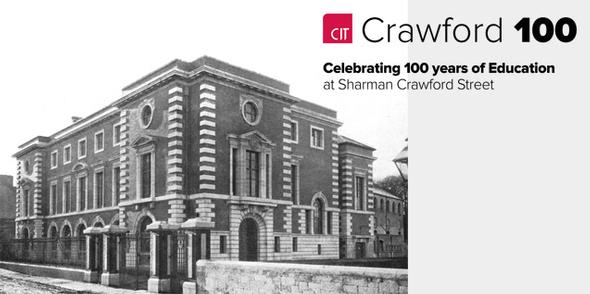 CRAWFORD 100 – CONVERSAZIONE
In 1912 at the opening of the Crawford, "conversazione" was the term used to describe a grand open day or evening. To commemorate this centenary year a conversazione will take place once again, featuring an exhibition of old footage and memorabilia in the restored foyer, along with other events (www.cit.ie/crawford100 ). In keeping with the cinematic theme of Culture Night 2012, CIT Crawford College will present a screening in the lecture theatre of recent film and video art works by students, showcasing the importance of film in their practice. The popular annual CERAMICS and PRINT workshops will also take place from 7.00pm - 10.00pm.
CIT Wandesford Quay Gallery / VENUE 13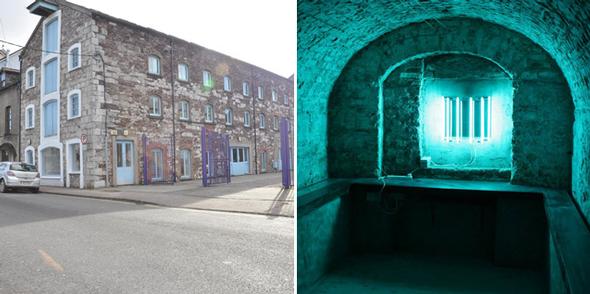 Boundary Work II takes place at The CIT Wandesford Quay Gallery. This is the second in a series of exhibitions designed to facilitate a survey of work that operates in the space between art and science.

While science and art are often identified as opposing fields of knowledge, technology can be seen as a common driving force in both. The exhibition therefore is a representation of work that treads the boundaries between art, design and science and an invitation to participate was extended to artists, designers, and researchers in practices particularly relating to science and/or technology.
Opening reception from 6.00 - 9.00pm.
Enquiries to
Sarah Morey
CIT Arts Officer
E: sarah.morey@cit.ie
www.culturenightcork.ie
http://www.facebook.com/corkcityarts