Vacancy with Munster Rugby for Part-Time CIT Rugby Officer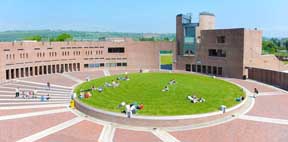 Published on: Monday, 08 October 2012

http://www.munsterrugby.ie/news/10883.php


Cork Institute of Technology in conjunction with Munster Rugby in conjunction is currently accepting applications for the position of part-time CIT Rugby Officer.
Appointment to this position will be on a contract for service basis for 17.5 hours per week with immediate effect until 30th June 2013.
The successful candidate will be expected to facilitate the continued strategic development of Rugby at CIT by working with the student clubs (men's and women's) to increase participation and sporting opportunities at performance and recreational levels.
Reporting to the "Munster Community Rugby Manager" applicants must have a Level 1 (Stage 3 LTPD) Rugby Coaching Qualification and/or High Level (Stage 4 LTPD) equivalent playing experience and ideally, experience in dealing with volunteers/organisations in a support capacity.
To view the CIT Rugby Officer roles and responsibilities click here.
Please email your curriculum vitae to clionaquaid@munsterrugby.ie by Friday, 12th October 2012.