Mallow Maths & Science Fair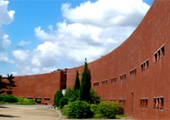 Published on: Wednesday, 10 October 2012
Categories: TEC
Date: Sunday 14th Oct from 12 noon to 3.30pm in Mallow GAA Complex.
Following the success of the 2011 event, the Mallow Development Partnership (MDP) and NCE-MSTL have launched the second annual Mallow Science and Maths Family Fair. Billed as the 'largest community Science and Maths Fair in the Country' the fair is open to EVERYONE from very young to the 'not so' young and is FREE to ENTER.

This is a FUN packed event for all the family with interactive hands on Science and Maths activities and workshops to capture all imaginations…
Live demonstrations and interactive displays
Robotics, Lego Challenges,
Spooky Science… Optical Illusions….floor games
Stars and Planets Show
Race with Maths
Superpowers…within reach?
Chemistry Magic Show
Maths Magicians, Maths Rhythms
Give-away items, entertainment and lots, lots more ….
Cork Institute of Technology, CIT Blackrock Castle Observatory, IBM, EMC Ireland, Dairygold, CALMAST, University of Limerick, Mary Immaculate College, Limerick Institute of Technology, Waterford Institute of Technology, Lifetime Lab Cork, LERO, MPHC, The Civil Engineering and Materials Dept. UL, Credit Union Mallow, SEAI, Discover Science and Engineering, MACSI, MDP, NIMBUS and NCE-MSTL.