CIT Hosts 2013 IrelandSkills National Competition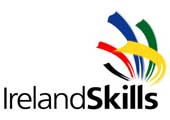 Published on: Thursday, 06 December 2012
The 2013 IrelandSkills National Competition will take place in CIT Bishopstown Campus during the week Monday 10th December to Friday 14th December. This is an important event for CIT, in particular for the Centre of Craft Studies.


While the various crafts involved in the event are shared between CIT and DIT, this year CIT is proud to host competitions in eleven craft areas -
•Carpentry •Joinery •Electrical Installations •Industrial Control •Metal Fabrication •Plastering •Construction Plant Fitting •Welding •Refrigeration •Mechatronics • Automobile Technology.
The remaining skills/competitions will be hosted by DIT and will run on the same week as those in CIT.