Breaking News: National Award for CIT Student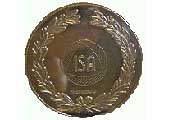 Published on: Monday, 10 December 2012
Mark Casey has received ISA Ireland's 2012 award for the best final year Honours Degree student studying applied physics or instrumentation in Ireland.
Open to all third level institutions on the island of Ireland, Mark was selected for his academic excellence and the quality of his final year project. ISA Ireland is the Irish section of the International Society of Automation (originally the Instrument Society of America).

Mark graduated in October 2012 with a first class honours degree in Applied Physics & Instrumentation and is employed by multinational PACIV's Irish operation. PACIV is located in Carrigaline where its operations are managed by departmental graduate Emmett Martin. Mark is currently on assignment in Italy.
More to follow...