Gay Byrne honours CIT SU Safety Week 2012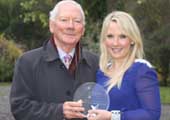 Published on: Wednesday, 12 December 2012

The RSA Leading Lights in Road Safety Awards were introduced in 2008 to celebrate the outstanding efforts of people across Ireland to make roads safer for everyone. The awards provide a special opportunity for members of the public to honour the contribution of exceptional people who promote road safety in their communities.
On the 12th December 2012, at a glittering event in "Farmleigh House", Phoenix Park, Dublin; Gay Byrne presented CIT Students' Union Safety Week 2012 with a Road Safety Authority (RSA) Leading Lights in Road Safety Award in the Education (Third Level) Category.

Beating off stiff competition from other third level institutes across Ireland, CIT Students' Union Safety Week 2012 was chosen as the award recipient because of the 'excellent work done to help save lives and prevent serious injuries on our roads.'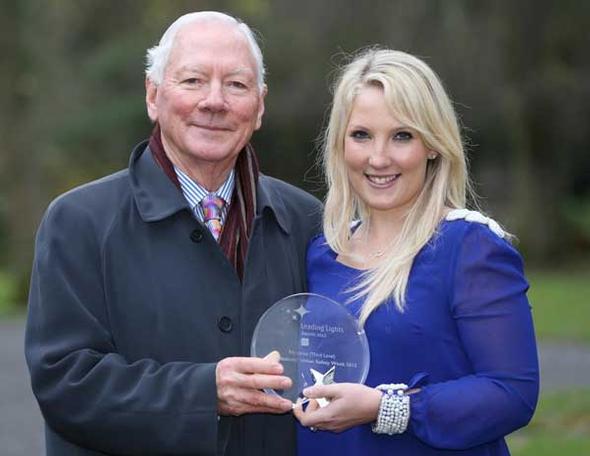 Pic: Marc O'Sullivan
Speaking after the event, Niamh Hayes Vice-President Welfare of CIT Students' Union and Project Manager of Safety Week 2012 said "I am delighted that CIT SU Safety Week 2012 has received this prestigious award. I organised this event with the aim of making students, staff and members of the local community in Bishopstown, more aware of the dangers that are faced when using our roads daily. Whether you are a driver, passenger, pedestrian or cyclist, we as road users have a responsibility for the safety of others. The success of CIT Students' Union Safety Week 2012 was achieved by working closely with the RSA, An Garda Síochána, Cork City Fire Service, HSE Ambulance Service, and Cork City Council and I would like to thank them sincerely for their help."

Some of the events of CIT Students' Union Safety Week 2012 which stood out to the judging panel, chaired by Gay Byrne, were the releasing of 186 balloons to represent all the lives lost on Irish roads in 2011; the RSA Shuttle Bus and roll-over simulator which attracted over 2,500 students; and the re-enactment of a road traffic collision which was attended by hundreds of students and staff and was broadcasted on local radio. The event attracted lots of media attention and it is hoped that the event will become even bigger and more successful in 2013.
For more information contact Niamh Hayes, Vice-President Welfare, CIT Students' Union on 021 4335273 or suwelfare@cit.ie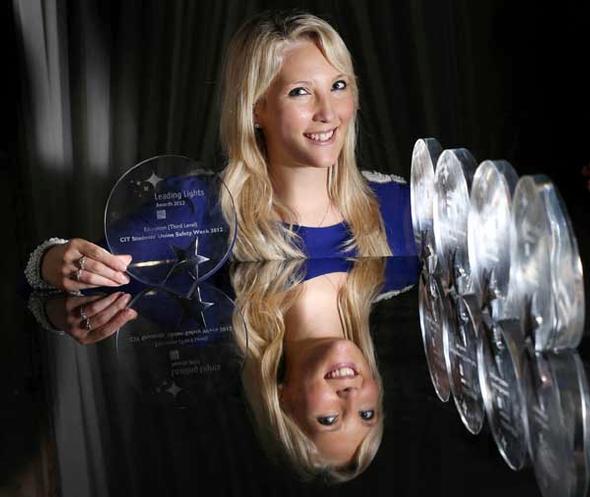 Pic: Marc O'Sullivan