Exciting Year Ahead for the Arts at CIT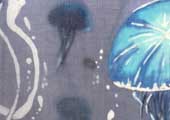 Published on: Thursday, 24 January 2013
2013 will be a busy year for the Arts at Cork Institute of Technology with an eclectic programme of events for all. Highlights include the Terry O'Neill photography exhibition at the CIT Wandesford Quay Gallery 24th January – 22nd February. O'Neill a legendary photographer to the stars will showcase his work for the first time in Cork.

Directions to the various campuses
The Registrar's Prize winner exhibition, which opens in late February on the CIT Bishopstown Campus is always a popular show. Artist, Norma Walsh, will create work inspired by the supremacy of the natural elements over human fragility. After her successful sell out degree show this promises to be another wonderful collection of work.
The Arts Office website will launch in early 2013. This will provide an overview of all arts activities at CIT so one can plan one's arts diary well in advance. The site will also profile the CIT Registrar's Art Collection and the achievements and contribution that CIT's staff, students, and graduates contribute to the arts dialogue in 2013.
CIT Crawford College of Art & Design
CCAD TEXTILES SHOWCASE 9th March, 6 - 8pm
In conjunction with the annual Cork Textiles Network Conference, CCAD will host a special Textiles Showcase. This year's Showcase features a solo exhibition of the acclaimed UK textiles artist Freddie Robins. Her body of work, The Perfect, explores the potential of industrial technology, using a state-of-the-art computerised knitting machine to create life-sized, 3-dimensional human bodies. Her installation questions conformity and notions of standardisation and perfection. It will remain on exhibition in the CCAD until Friday, 15th March.

Current project work of our CCAD textiles students from the Degree and Certificate courses will be on display.
In April, "Bricks in the Rain", an exhibition of ten ceramic artists featuring work made on their residency in China will take place in CIT Wandesford Quay. The artists were invited to make work for the new Irish Pavilion in Fule International Ceramic Art in X'ian.

CIT Blackrock Castle Observatory

Throughout 2013 at the CIT Blackrock Castle Observatory 'Gathering the Gathering' event will capture personalised views, opinions, and stories throughout the year. At the end of the year, all of the messages will be sent to space www.bco.ie .

Gathering Event

There will be a big Gathering event on Saturday June 22nd – Bishopstown campus will be open for a family fun day. CIT looks forward to revealing an exciting line up of activities. Details about other Gatherings will be announced shortly.
www.thegatheringireland.com
CIT Cork School of Music
concert link
Tuesday, 29th January at 1.10pm Cappella Lyrica is giving its first performance of a newly commissioned work "Impressions of light" by ex CIT CSM graduate David Wallace. This piece was written for female voice choir and 2 horns.
| | |
| --- | --- |
| The 75th Season Cork Orchestral Society first concert will open on the 31st January in the Curtis Auditorium at 8pm. An exciting programme from leading German Quartet Vogler joined by the celebrated Russian pianist, Elisaveta Blumina. | |
There will be concerts every month with a magnificent season finale with Majella Culllagh, Mary Hegarty, and Cara O'Sullivan, who are all graduates of the CIT Cork School of Music
On Sunday, 24th March at St John the Baptist Church, Killeagh, Co. Cork. An event titled Karl Jenkins 'The armed man' Mass for peace will take place. This is part of the CIT/CSM Masters Recital Series. The Collaborators are the Killeagh Choir, 'The Voices', Soloists, and the 40 piece 'East Cork Orchestra', with Conductor - Mary Pedder Daly. It will be the most wonderful music event of the year in East Cork, and after the sell- out performance of Britten's Ceremony of Carols on the 2nd December, it is advisable that when tickets go on sale in March that they be secured immediately to guarantee entry.
Cork Lifelong Festival 18 - 24 March
http://www.corkvec.ie/CorkLifelongLearningFestival
CITCSM will welcome the public to a series of free lunchtime concerts taking place in the foyer of the building. Time: 1.10pm - 2pm, wheelchair accessible. The concerts will feature students, staff, and project partners of the School.
Confirmed performers to date:

19/03/13: SoundOUT (Assistive Music Technology)
21/03/13: Guitar Plus Orchestra; Director: Jerry Creedon
22/03/13: CAFE (Cork Adult Flute Ensemble) and Alan Cutt's Degree students conducting a Brass Ensemble
Early Years Education
Students will present a drama show and art exhibition on the Bishopstown Campus in May. This is a free, but ticketed event, and always has a full attendance. A firm favourite with parents and schools keep an eye on the website for booking details.
CIT Final Year Exhibitions
Final year graduates across a number of arts disciplines will showcase their end of year work in late May and throughout June. This is always a very exciting time for the arts in Cork as emerging artists and future arts ambassadors and practitioners share their learning at a number of public spaces throughout the city.
2013 presents so many possibilities for arts activities. Event details will be updated regularly.