CIT and Munster Rugby – A Winning Partnership!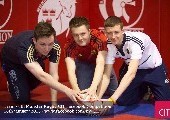 Published on: Thursday, 24 January 2013
On Friday 18th January, ten lucky winners from around Munster travelled to Cork Institute of Technology to receive a tour of the Munster Rugby elite gym in CIT. They were also treated to a visit to Musgrave Park to watch a Munster squad training session. The winners had entered a CIT competition for 4th, 5th and 6th year students throughout Secondary Schools in Munster.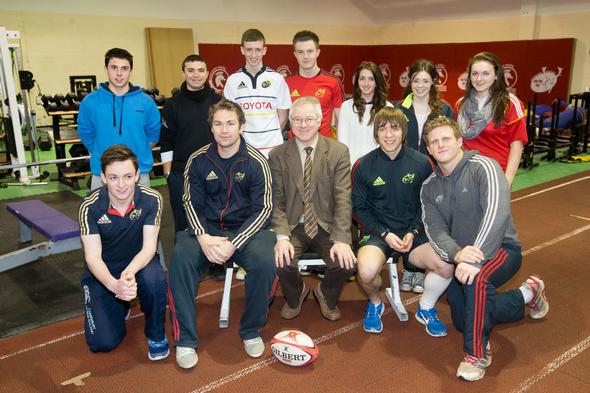 The competition was organised by CIT's Marketing Unit in conjunction with CIT's Rugby Development Officer and Munster Rugby. Competition entrants in less than 100 words had to say why CIT and Munster Rugby are a winning partnership! Entries were received via post or from entering the competition online through the CIT Facebook page www.facebook.com/CIT The winners were delighted to meet many of the squad and also got great photos of the visit. The day was topped off with the winners receiving tickets to see Munster against Edinburgh on 9th February in Musgrave Park!
CIT and Munster Rugby wish to thank all who entered the competition and look forward to their continued interaction with Munster and CIT.