CIT hosts Ireland's largest Investor Pitch Camp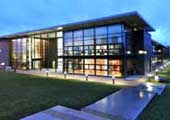 Published on: Sunday, 27 January 2013
For more details on the Irish Technology Leadership Group visit www.itlg.org/

This week, CIT is hosting the largest-ever investor pitch camp for high-tech startup companies in Ireland. Whittled down from almost 200 expressions of interest, and with nearly 90 applications received, a final selection of 50 Irish high-tech startup companies will be offered the opportunity to pitch their ideas directly to experienced investors from the US, Russia and China. The pitch-camp is part of the Irish Technology Leadership Group (ITLG) meeting taking place in Cork. Up to 20 successful companies will be invited to California to make their pitches directly to investors there.
The pitch-camp sessions are taking place in the Nimbus Centre for Research in Embedded Networked Systems and the Rubicon Incubation Centre on CIT's main campus in Bishopstown, Cork. CIT's capacity to incubate and develop business start-ups is internationally renowned for its incredible success rates (more than 75% of its start-ups continue to trade 5 years after launch) and job creation impact. The Rubicon Centre and associated programmes have produced in excess of 200 start-up companies that directly employ 2,400 people.
Paul Healy, Manager of the Rubicon Centre, attributes its success to "a whole-of-organisation commitment to innovation in CIT and great support provided by Enterprise Ireland". Director of the Nimbus Research Centre, Dr Dirk Pesch, says "we are looking forward to discussing the ICT opportunities between our own centre, which is the largest embedded networked centre in the country, and the high-tech startups. Increasingly, our centre is asked to bring ICT solutions to small companies who need a rapid response to their needs for a prototype or proof-of-concept device and this is an area where CIT excels".
The 50 companies will have 6 minutes each to make their pitch, followed by 4 minutes Q&A by the international investor panel. There will be opportunities to interview companies and the investor panel at the pitch-camp.
Companies in the areas of mobile, cloud, biotech, convergent pharma, nanotech, and renewable energies are amongst those who will pitch their business ideas to the international delegation.