Funded Research Opportunities > Academic Enterprise Engagement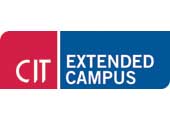 Published on: Tuesday, 12 March 2013
Closing date: 22 March 2013
CIT Extended Campus, building on the work of the Education in Employment (www.eine.ie) and Roadmap for Employment Academic Partnerships (www.reap.ie) projects, is a unique model of structured and supported enterprise engagement in Irish Higher Education. Applications are invited from researchers to join this team.
Applicants for this bursary should have an honours degree (minimum 2H1). Applicants from a wide range of disciplines will be considered. Candidates should possess good writing, communication and project management skills, and be highly motivated. Successful applicants will be registered for an MA by research in CIT and the bursary will cover fees for two academic years (2013/14-2014/15).
To apply
Applicants are requested to submit via email attachments (Word or PDF format only):
(i) Full curriculum vitae including detailed college examination grades, work experience, etc;
(ii) A covering letter explaining why you wish to pursue an MA (research);
(iii) A brief research proposal in the area of Higher Education / Enterprise Engagement with a particular focus on regional development and the measurement of impact.
Candidates will be shortlisted and will be required to attend an interview.
For further details or to submit an application please contact:
Dr Irene Sheridan
Head, CIT Extended Campus
Cork Institute of Technology
Bishopstown
Cork
E: irene.sheridan@cit.ie