Research and Training is the Key to Success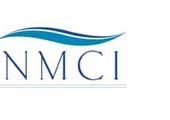 Published on: Thursday, 14 February 2013
Expansion of both the research and training roles at the National Maritime College of Ireland (NMCI) is the key to its continued success the President of Cork Institute of Technology, Dr Brendan Murphy, told the audience at the college's annual conferrings. Seventy two were conferred at the event which also saw twelve Masters Graduates from the CIT Crawford College of Art & Design being conferred.
2012 saw considerable growth in the R&D activity in the NMCI, which has attracted funding under the EU Framework Programme. This activity involves ten full-time personnel between Senior Researchers, Post-Grad Students and other Staff. The work also involves a number of very important research collaborations with indigenous Irish enterprises, one of whom has staff based at the College. This growth in R&D has warranted the establishment, and branding, of the NMCI's own Research Centre, something which will take place in the very near future.
NMCI Services, the commercial arm of the NMCI and its associated Joint Venture Companies, continues to grow apace. Offering specialist maritime training and consultancy both at home and abroad, 2013 will see the expansion of training programmes and the provision of consultancy services to places such as the UAE, The Gulf Region, Vietnam and Malaysia. The new, dedicated, Bridge Simulation Team ensures that the NMCI capitalise on its extensive simulation facilities and can offer training solutions to both the Irish and international maritime sectors. 2013 will also see NMCI Services bring its commercial experience and infrastructure to bear in support of cadet and rating placement, not only working with established training companies but in seeking out new training berths for Irish students with the support of a dedicated Company Liaison Officer.
Dr Murphy congratulated all of the graduates: "You have, through study and application, reached a significant milestone in your life. The qualification gained by you today is a result of your own innate talent and hard work. It also comes about through Ireland's significant investment in Higher Education, through the dedication and ability of your lecturers and through the support of your parents, family and friends."
Dr Murphy said that the conferrings from both the NMCI and CCAD illustrated the diversity of the education provided at CIT with Faculties of Engineering, Science, Business and Humanities as well as Colleges of Music, Art & Design and the NMCI. "The future of CIT, its students and staff, is to create in partnership with IT Tralee, the multi-campus Munster Technological University which will continue to serve this region and country into the future."

Photos by Darragh Kane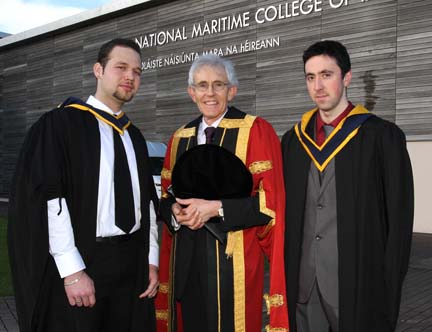 (L - R) France Savy, Seychelle, Dr Brendan Murphy, and David Higgins, Ballinhassig.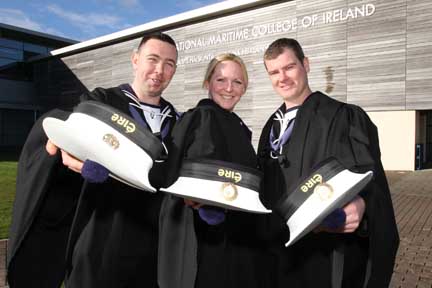 LS David Shanahan, Tralee; LS Niamh Crowley, Allihies; and LS Donal O'Sullivan, Ballydehob.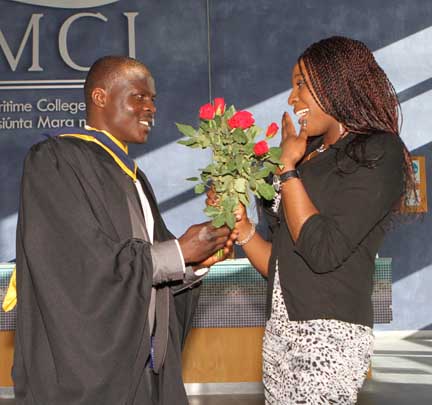 Bachelor of Science in Nautical Science graduate Monday Garba with Dupe Hassan.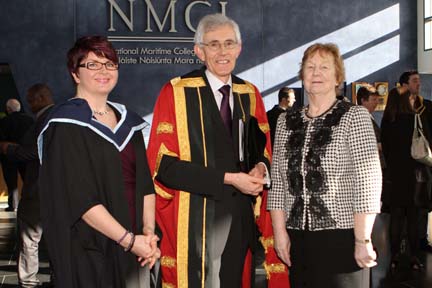 Graduate Deirdre McPhilips, Dr Brendan Murphy, President, CIT; and Máire McPhilips.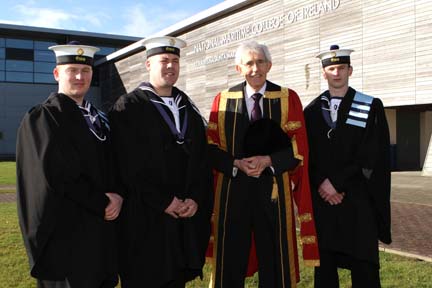 (L – R)) LS Ivan Bulman; LS Darragh Pender; Dr Brendan Murphy, President, CIT; and LS Philip Cronin.