Nimbus Knowledge Event – Ireland's first Community Innovation Programme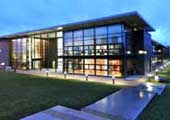 Published on: Monday, 18 February 2013
Detailed information is available here
The Nimbus Centre specialises in generating embedded computing solutions through research across many industry sectors.
The Knowledge Event Series will present some of these in detail and show how research can be applied successfully to achieve business value.
This is a free event and is open to Startups, SMEs, Local Authorities, Education Experts, Researchers in Smart Cities and relevant Government Agencies who are involved in developing new technologies or interested in opportunities in the sector.
Please RSVP by emailing sinead.rodgers@cit.ie as space is limited.
Date: Thursday 28th February at 2.15pm
Location: Nimbus Seminar Room, CIT Bishopstown Campus