CIT provides Cloud and Data Courses to address ICT skills shortage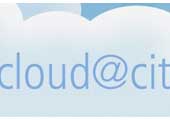 Published on: Friday, 01 March 2013
Tuition fees will be waived for all successful applicants.
For more information about CIT¹s Cloud Computing Options or to apply online, visit http://cloud.cit.ie/
As part of an initiative to address the skills shortages for people with high-level ICT skills CIT is offering two programmes in Cloud Computing and Data Science. The programmes, which will start in early April, are part of a second phase of the ICT Skills Programme being rolled-out by the Higher Education Authority (HEA).
Both the Higher Diploma in Cloud Computing and the Higher Diploma in Data Science & Analytics (Big Data) have been designed and developed in consultation with a range of employers and provide conversion pathways for graduates that match the needs of the IT industry. In order to apply for a place, applicants must have a Level 8 Honours Bachelors Degree.

A leader in the provision of education in the sector ­ in 2012 CIT launched the world's first suite of Masters and Undergraduate Degree programmes in Cloud Computing - these programmes targeted graduates from non-computing disciplines to match the needs of the IT industry.

An Arts graduate, who is currently completing the Higher Diploma in Science in Cloud Computing programme said: ³The Cloud Computing course has been a great opportunity for me to gain IT knowledge and get to know Cloud Computing in depth. I really enjoyed the programme and I've gained lots of useful knowledge. I really like the flexibility of online lecturing and the quality of lecturing is outstanding."

Another student said: "I have a background in Civil Engineering. At 37 years of age I knew very little about the world of IT. The Higher Diploma in Cloud Computing has taken me on a 9-month journey where we learned about hardware, software, programming languages and Cloud Computing. Whilst the course demands that the student puts in a big effort, the rewards are huge. The course has clearly made all of us very employable in the world of IT, as has been clear from the number of students who have received job offers towards the end of the course. You will never look back after this course!"