CIT to host Seminar Community Development Practitioners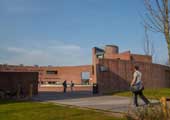 Published on: Saturday, 09 March 2013
Fr Sean Healy of Social Justice Ireland is one of the speakers at a seminar for community practitioners, organised by the CIT School of Humanities . The daylong event, "Community Work in Challenging Times: A conversation with Practitioners" takes place on Monday, 11th March, at Knocknaheeny Youth Centre and will bring together a number of professionals working in various communities to share their experiences and expertise. Knocknaheeny Youth Centre is a particularly suitable venue for this event as outreach classes for CIT's BA in Community Development programme have been successfully held in the centre, on a weekly basis, for the past number of years.

The seminar will be opened by Dr Barry O'Connor, Registrar & Vice President for Academic Affairs, CIT, and will be immediately followed by a keynote address by Fr Sean Healy, Social Justice Ireland. Fr Sean, a native of Cork, is one of Ireland's best-known spokespersons for social justice. Social Justice Ireland is an independent think tank and justice advocacy organisation. It is committed to building a just society where human rights are respected and human dignity is protected. Fr Sean will share his knowledge and vast expertise of his many years of working with communities and valuing human dignity.
Three other Cork-based community groups will also share their experiences throughout the day. Mr Bob Seward, on behalf of The Cork Academy of Music, will illustrate how music can be used as a tool for social inclusion. As part of its policy, The Cork Academy of Music runs outreach programmes in revitalised areas of Cork city and empowers students by underpinning community education practice and principles.
The next community to be represented is the Clonakilty Favour Exchange, which has its origins in 'Lets', which stands for Local Exchange Trading System and Time Banks. A 'Lets' is a community where members agree to exchange their skills, labour, and goods with each other without the use of money. Its central aim is community building, networking and building support systems. Its real benefits are therefore social and not economic.
The final presentation for the day will be from Mayfield Community Arts which promotes the rights of all people from Mayfield, and beyond, to participate in the cultural life of their communities, expressing and celebrating their creativity and cultural rights. It provides opportunities for participants to connect, learn, act and reflect through creative processes.
Dr Margaret Linehan, Head School of Humanities, CIT said 'We are delighted to organise this seminar and are particularly pleased that it is being hosted in Knocknaheeny in keeping with CIT's outreach mission. We have deliberately chosen the title 'Community Work in Challenging Times: A Conversation with Practitioners' as we would like to focus on the positive work communities all around Cork city and county at a particularly difficult time. Our BA programme in Community Development prepares students to become community practitioners across a wide range of areas and we would like to acknowledge the support of our many community partners who give valuable work placements to our students each year. I would like to thank Cllr Tony Fitzgerald and staff in Knocknaheeny Youth Centre for hosting our first community development seminar and hope that this will be an annual event in the CIT calendar. I would particularly like to acknowledge the tremendous efforts and support from my colleagues, Ms Paddy Anderson, Dr Margaret O'Keeffe, and Ms Anne Deasy in organising this timely and exciting event'.
Further details available from anne.deasy@cit.ie or 021 4335930.