Art > Music > Astronomy >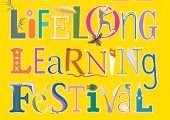 Published on: Tuesday, 19 March 2013
CIT EVENTS
- - - - - - - - - - - - - - - - - - - - - - - - - - - - - - - - - - - - - - - - - - - - - - - - - - - - - - - - - - - - - - - - - - - - - - - - - - - - - - - - - - - - - - - - - - - - - - - -
The Cork Lifelong Learning Festival is ten years old. On Friday 8 March, Festival Patron the Lord Mayor of Cork, Cllr John Buttimer, launched the programme for the 2013 event, which runs from Monday March 18 to Sunday March 24.
The festival's motto is Investigate – Participate – Celebrate! It promotes and celebrates learning of all kinds across all age groups, abilities and interests, from preschool to post retirement.
Through hundreds of events, all free, it demonstrates the many opportunities for learning there are throughout Cork City and nearby. The emphasis is on the idea that learning is fun – and how it can make life more fulfilling and enjoyable.
Events include tours, demonstrations, performances, displays, taster sessions, workshops, and lots more. They are organised by people all over the city, who get together to run events, many in their local neighbourhoods, opening up their premises to the public to come in and discover the opportunities for learning available.
This year, to mark the festival's tenth anniversary, a Seminar and a Debate have been organised. The seminar, entitled Cities of the Future, with guest speaker Peter Kearns from Australia, is designed as a catalyst for ideas that will focus on an International Exchange in September, where cities around the globe will come to Cork to share good practice and learn from each other. Entitled Cities for the Future – Learning from Global to Local, the festival's September event has been recognised as a Gathering Flagship Event for Cork City.
The debate, which takes place at CityNorth College of Further Education/Terence McSwiney Community College, Knocknaheeny, explores Equality of Access to education & training in a time of change, with the setting up of Solas to replace FÁS & new Education & Training Boards taking the place of the VECs. The event is part of a national consultation & planning process. Speakers include Kathleen Lynch, Professor of Equality Studies, UCD; Mary Liz Trant, Director, National Access Office , Higher Education Authority; with guest Brian Lister, OBE, from Scotland, to add an international dimension.
For more information
Tina Neylon,
Festival Coordinator, on
M: 086 603 5552
T: 021 492 4527
E: learningfestival@corkcity.ie
See www.corkcity.ie/learningfestival - the festival programme is now online.