1st April > Euronews features CIT CAPPA's research on water purification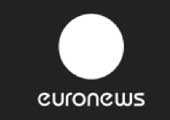 Published on: Thursday, 28 March 2013
CIT and the CAPPA centre will feature on the Euronews programme "Futuris" this Monday evening 1 April at 17:45. The report will be about CIT CAPPA's involvement in an European research collaboration on water purification.

The research is part of a €1.2M European FP7 project called Aqua-Pulse, which centres around the purification of water using UV light emitting diodes and photocatalysis. The Euronews team spent two days in the CIT CAPPA Centre conducting interviews and filming for the programme.

www.euronews.com
Should you wish to view the programme live online, the schedule is outlined below:
"Futuris" on Euronews (changes are possible in case of breaking news and other emergencies):



Central European Time

Monday: 18:45, 01:45
Tuesday: 13:15, 18:15, 01:45
Wednesday: 10:15, 16:45, 02:45
Thursday: 14:15, 17:15, 01:45
Friday: 11:45, 15:45
Saturday: 06:45, 12:15, 17:45, 22:15
Sunday: 10:45, 14:15, 20:45



The programme will also be available in all the twelve languages of Euronews on the CAPPA website at the same time as the broadcast on Monday and it will be uploaded on the Euronews' YouTube channels.