Cork Schools join five others globally to chat with NASA during live link-up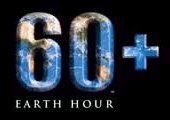 Published on: Monday, 22 April 2013
Cork Schools include St. Michaels Blackrock, Gaelscoil Mahon, and Beaumont Girls National School

On 22 April, 2013, more than one billion people around the world will take part in the 43rd anniversary of Earth Day. In Cork, at CIT Blackrock Castle Observatory (CIT BCO), 40 local students will join five other schools globally in a real-time Digital Learning Network (DLN) internet link-up with NASA where students and teachers will interact live on an exploration of the relationship between human civilization and our ecosystem.
This will be the first meeting of many between Cork students and their peers in Ormondale Elementary, San Francisco Bay Area who will also participate in the DLN for Earth Day. CIT Blackrock Castle Observatory formally announced a unique educational initiative between Cork and the San Francisco Bay Area which has created the opportunity to share Californian night skies with students in Irish and American primary, secondary and third-level students by allowing access to Robotic Astronomical Telescopes in California.
This one hour Earth Day broadcast from Goddard's Digital Learning Network Studio, is a musical and visual tour of Earth from space through the Beautiful Earth program. Dr Claire Parkinson, Project Scientist of the AQUA Satellite Mission will discuss how NASA is studying our home planet, including the water cycle, temperatures, clouds, vegetation cover, fires, pollution, and climate change while Kenji Williams, Director and Composer of Bella Gaia will discuss the NASA visualisations and time lapses and his inspiration to bridge music, art, and science.
According to Clair McSweeney, Facilities Manager at CIT BCO "the programme illuminates the connections between natural systems and human activities to inspire our students to act as stewards for our shared resources and stimulate greater interest in STEM (Science, Technology, Engineering and Maths)."